Congress wrangles with DHS over biometric system delays and oversight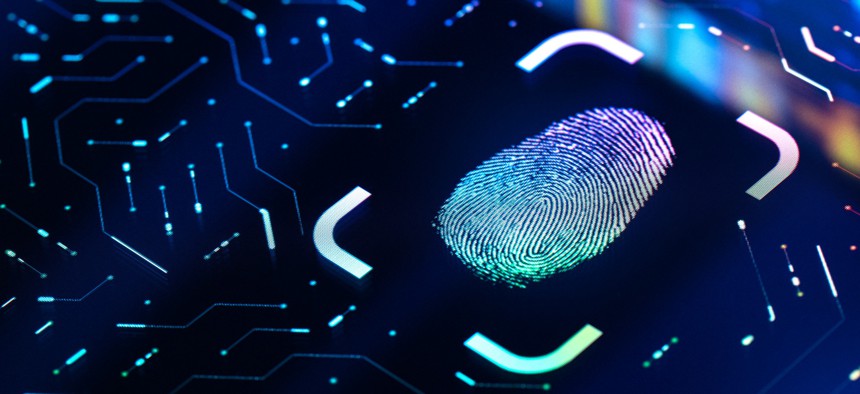 The Department of Homeland Security says that part of its new biometric system will launch this year, but lawmakers still want an independent analysis of the project.
The launch of the Department of Homeland Security's new, centralized biometric system is imminent after years of cost and schedule delays according to agency documents, but lawmakers and immigration advocates are still concerned about cost overruns and privacy concerns.
The Homeland Advanced Recognition Technology System, or HART, is a cloud-based system being built to replace the department's 1994 legacy system. It's the government's largest biographic database, currently holding 270 million unique identities – a number expected to grow, DHS says in 2023 budget documents. 
The project has seen cost overruns, schedule delays and contract modifications since it was launched in 2016. 
The project is still "in breach of cost and schedule goals," according to a March 2022 Government Accountability Office report, which also states that the legacy system still being used "risks failure."
A spokesperson for the management directorate at DHS told FCW that " the HART program is currently planning to attain Initial Operating Capability by the end of calendar year 2022.
DHS spent $170 million on HART in fiscal year 2022, according to the federal IT Dashboard. The agency is seeking a $229.5 million appropriation for HART in FY2023, according to its budget request.
Now, initial operating capacity for the first of four increments is scheduled for the current fiscal quarter, according to DHS budget documents.
When finished, HART will store and process biometric information like digital fingerprints, iris scans and face images and link these biographic information and past encounters with DHS components.
Northrop Grumman won a $95 million contract in 2017 to develop HART increments 1 and 2. Those contracts now belong to Peraton as the result of the 2021 sale of Northrop's IT services division. The first increment includes migration to Amazon Web Services' GovCloud. A May 24 letter from more than 35 advocacy groups urged AWS to "end its agreement to host HART," because of privacy and human rights concerns.
The House Appropriations Committee recently reiterated a request from last year for the department to get an independent analysis of the project in an explanatory report issued with the DHS appropriations bill, recently approved by the House Appropriations Committee June 24.
There are concerns about program management, schedule, functionality and cost. The committee also wants regular briefings about the program, a committee aide told FCW.
"The Committee is disappointed that DHS did not take the opportunity to seek a truly independent analysis of the HART project," as suggested by appropriators in previous report language. "The Committee directs the Department to undertake an independent validation and verification effort with a non-DHS entity in fiscal year 2023."
Lawmakers also asked for more transparency about the project's technology, data collection and data sharing.
The DHS spokesperson told FCW that, "the department is aware of the language in the committee report and will take action as needed."
HART will be used for immigration screening and border enforcement, as well as for background investigations, according to a system of records notice for part of the system. 
Data comes from a long list of partners: the Departments of  State, Justice and Defense; state and local law enforcement agencies; intelligence agencies and foreign governments. DHS says that it may also share back information with these government partners.
Critics say that they're concerned about potential of "unfettered surveillance" of U.S. citizens and non-citizens. They point to the breadth of information that will be in the system, like encounter data, officer comments and information about relationship patterns as described in government privacy documents. 
Capitol Hill needs to improve its oversight, the National Immigration Law Center said in a report last year.
"Implementation delays should not be the central focus of the GAO's review or appropriations legislation," it says. "The bigger concern for immigrant communities and the public at large is the fact that neither the GAO nor any other entity has conducted any meaningful evaluation of HART's content and use."
This article was updated on July 18 with comment from the Department of Homeland Security.