Senators push for $300M boost to TMF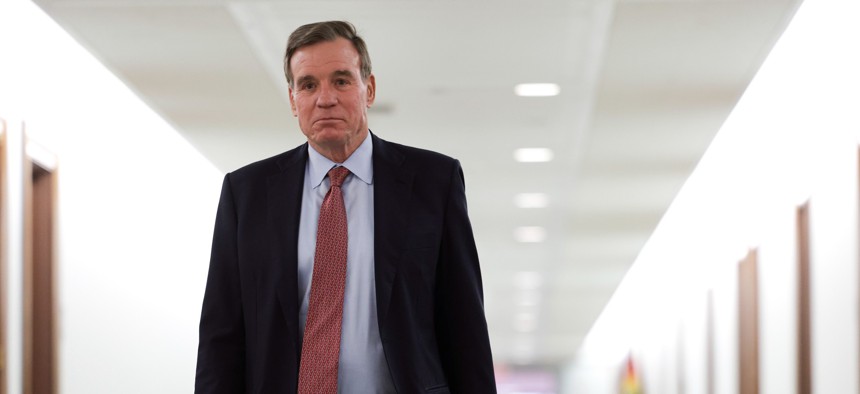 Sen. Mark Warner (D-Va.) along with Sens. Steve Daines (R-Mt.) and Thom Tillis (R-N.C.) are asking their colleagues on the Senate Appropriations Committee to add at least $300 million to the Technology Modernization Fund, a revolving fund designed to support IT modernization and cybersecurity projects.
The TMF, which was established under the Modernizing Government Technology Act of 2017, received a $1 billion plus-up under the American Rescue Plan Act but those funds are moving out the door quickly as its board approves more projects. The sizable increase has allowed TMF to make larger investments, such as a $187 million to scale up a homegrown identity management and secure sign-in service Login.gov and $50 million to integrate technology systems on the U.S.-Mexico border. But growing demand means that funding could grow tight if Congress does not replenish the program.
The senators note in their May 12 letter that they have received confirmation from the Biden administration that "the TMF will allocate the majority of … funds by the end of this current fiscal year." 
Lawmakers sought to assure Appropriations Committee Chairman Sen. Pat Leahy (D-Vt.), Ranking Member Richard Shelby (R-Ala.) along with Sens. Chris Van Hollen (D-Md.) and Cindy Hyde-Smith (R-Miss.), the chair and ranking member of the Subcommittee on Financial Services and General Government, that accountability mechanisms are in place to make sure funds are spent wisely. 
"The TMF presents agencies with a funding vehicle that is agile and allows them to amortize modernization costs, and that makes technical experts available to agencies throughout the proposal and implementation phases," lawmakers wrote. "It also provides Congress a tool with additional accountability and oversight, in the form of board-review of proposals, incremental funding based on outcome-based milestones, and regular follow-up with funding recipients during funding implementation."
TMF launched with strict payback requirements to allow the fund to self-perpetuate, but those rules were relaxed for certain projects related to cybersecurity and pandemic response after the $1 billion addition to the fund under the American Rescue Plan Act.
Warner, Daines and Tillis also noted that outdated, legacy IT systems present problems for Americans trying to access government services—something that took on new importance during the COVID-19 pandemic. 
"In addition to the urgent security concerns, ignoring these needed modernization efforts hinders the public's ability to interact with the government in an efficient and responsive way," the senators wrote. "We have heard repeatedly from constituents how these strains have slowed the processing of benefits and claims, in many cases hindering their ability to access critical resources and needed assistance that Congress has put in place."