Poll: More than 60% of Voters Want to Avoid a Government Shutdown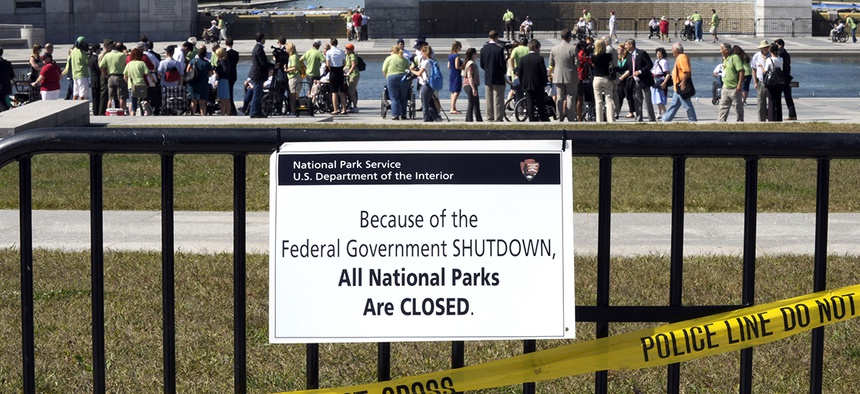 More than 60 percent of voters think lawmakers should take "all necessary steps" to avoid a government shutdown, according to a poll.
Government funding expires at midnight Friday, and lawmakers are scheduled to vote on a short-term deal Thursday even though they're still working out details. In the meantime, federal agencies are updating their shutdown guidance, which outlines who continues to work—and who does not—if funding lapses.
Only 18 percent of registered voters support using a temporary shutdown as a way to advance policy goals, while 19 percent have no opinion, according to a poll conducted by Politico and Morning Consult. The poll surveyed 1,997 registered voters between Dec. 1 through 3.
Of the government employees polled, 23 percent supported a temporary shutdown, 57 percent were against it, and 20 percent had no opinion.
Voters also weighed in on which issues justify shutting down the government. Out of all registered voters polled, 46 percent said renewing the Childrens Health Insurance Program—which supports low-income children and pregnant women—is worth it. However, 45 percent said holding out for funds for a wall along the U.S./Mexico border is not.
Opinions are less definitive about creating legal residency for immigrants with Deferred Action for Childhood Arrivals status—one issue President Donald Trump on Wednesday said could lead to a government shutdown. Twenty-five percent definitely support a shutdown over the matter, 22 percent maybe support it, 15 percent maybe don't support it while 28 percent definitely do not.