Defense tech official charged in dogfighting ring indictment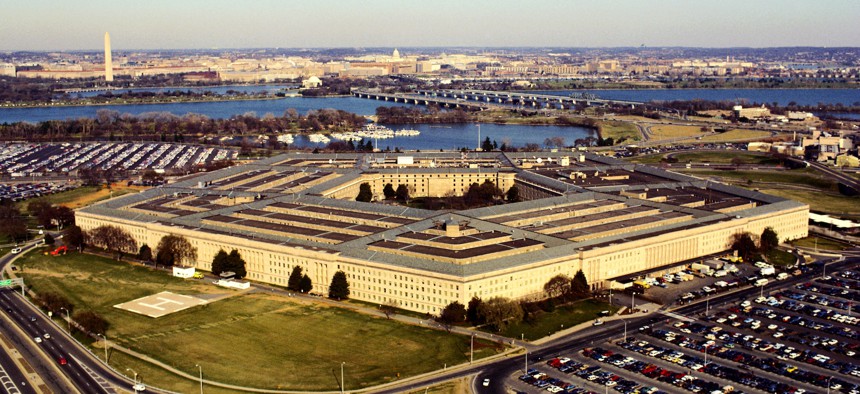 Frederick Moorefield, a deputy chief information officer at the Defense Department, is alleged to have participated in an illegal dogfighting ring.
A Defense Department tech official has been charged with promoting and furthering animal fighting ventures after authorities said he arranged and coordinated dogfights using an encrypted messaging application. 
Frederick Moorefield, deputy chief information officer for command, control and communications for the Office of the Secretary of Defense, was charged in late September along with another defendant, Mario Flythe, after law enforcement officers executed search warrants on their Maryland residences and recovered 12 dogs, veterinary steroids, training schedules and an electrical plug and jumper cables believed to be used to execute dogs that lost fights. 
An unsealed affidavit described Moorefield as "a 62-year-old Department of Defense employee and dogfighter" who used the moniker "Geehad Kennels" as part of a secretive dogfighting community. 
The group used the nickname "DMV Board" or "The Board" in group messages to discuss dogfighting over the encrypted messaging application Telegram, including sharing information about training dogs for dogfighting and arranging dogfighting events. 
Officials also recovered a carpet that appeared to be stained with blood and a weighted dog vest with a patch reading "Geehad Kennels" when executing the search warrants in September, according to a press release issued on Tuesday. 
U.S. Magistrate Judge J. Mark Coulson released Moorefield and Flythe pending trial. The affidavit alleges both men discussed ways to conceal their dogfighting operations from law enforcement and circulated reports about other dogfighters that had been caught by law enforcement. 
The affidavit also alleges that Moorefield and Flythe had been experimenting with performance enhancing drugs on dogs to improve their odds of winning in fights and had been involved in dogfighting for over two decades. 
Moorefield joined the Defense Department in 1989 in a civil service role in the Air Force. He worked for 19 years on research and development and acquisition at Wright Patterson Air Force Base Air Force Research Labs, according to his official biography. He has also served in different roles at the Defense Information Systems Agency and the Air Force Spectrum Management Office. 
DOD Deputy Press Secretary Sabrina Singh told reporters at a Tuesday briefing that Moorefield "is no longer in the workplace," but wouldn't comment on his current employment status and referred reported to the Department of Justice.