ARPA-H nets data, design experts in new Presidential Innovation Fellows cohort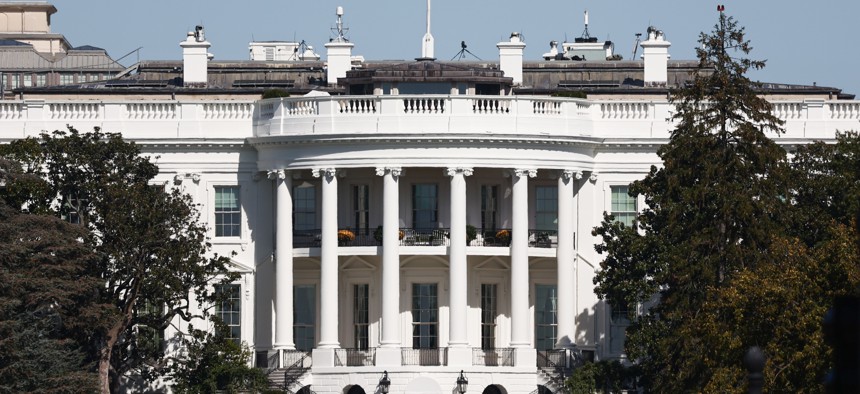 The Advanced Research Projects Agency for Health will soon have three new members among the 2023 class of Presidential Innovation Fellows.
The General Services Administration announced this year's cohort of 20 fellows on Monday, whom will be assigned to 13 different federal agencies, beginning their work a week after a welcoming ceremony at the White House on Friday. 
The PIF program, now in its 11th year, brings private sector technology experts into the federal government for stints up to two years long.
ARPA-H, established in March 2022, operates in a similar fashion to the independent Defense Advanced Research Projects Agency, or DARPA, but as a health research and development agency tasked with fostering biomedical and health research to help new outcomes. 
Dr. Renee Wegrzyn, director of ARPA-H, said in a statement that current PIFs at the agency "have been foundational members of the team from the beginning, bringing a strategic lens and building from the ground up."
According to NextGov, two fellows actually helped design and launch the agency.
"We have successfully led major initiatives from engaging with the cancer community to finding new ways to optimize for efficiency and scale," said Wegrzyn.
ARPA-H's three fellows specialize in design thinking, enterprise strategy and growth and data and analytics.
The PIF program is operated out of the GSA Technology Transformation Services and has brought in over 250 fellows to over 50 agencies, according to GSA.
This year's cohort features fellows that will be assigned to agencies like the departments of Agriculture, Defense and Veterans Affairs, GSA and others.
"The PIF program is grounded in collaboration and we're excited to see how these innovators put their skills to work for the public good and help agencies deliver services for the American people in their moments of need," GSA Administrator Robin Carnahan said in a statement.
See a full list of the new fellows and their agency placements here.