ODNI official details efforts to use automation to speed talent recruitment timelines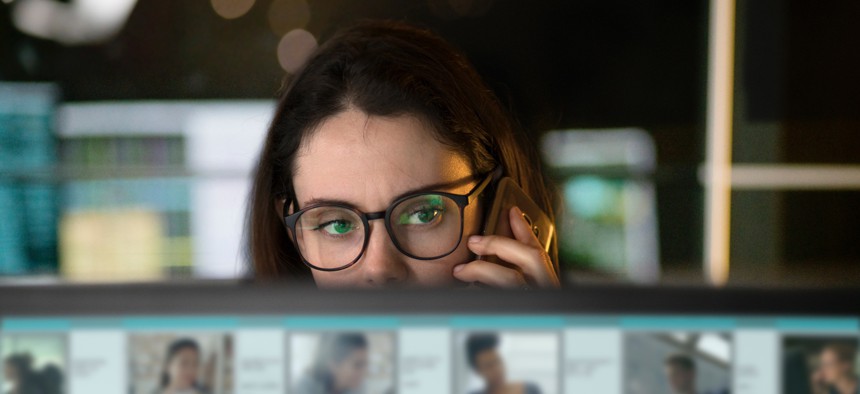 The Office of the Director of National Intelligence is increasingly automating its security processes to cut down the amount of time it takes to onboard new hires and recruiting from untapped talent pools like college athletes to build the next generation of the Intelligence Community workforce, an official from the agency said on Monday.
Cynthia Snyder, ODNI's assistant director of national intelligence for human capital, said the agency has reduced the average amount of time it takes to fill positions by 100 days over the last year, in large part thanks to recent investments in resources to integrate disparate systems and automate security and human capital processes. 
"Being able to integrate those systems will help us to tremendously decrease that time," said Snyder at a Brookings Institute event on the national security workforce. "The goal is to get the entire hiring process from application to onboarding down to 180 days." 
ODNI is also planning to pilot a public-private talent exchange this year that will allow its employees to work for a period of time within private sector partner organizations and vice-versa, Snyder said, focusing on areas like artificial intelligence, machine learning, data science and space. 
She added that the initiative is part of a series of efforts underway across the IC to ensure its current workforce is educated on emerging technologies, and to begin recruiting untraditional candidates from overlooked or unexplored sources of talent.
Snyder's team launched another initiative last year dubbed "Situation Room to the locker room" to meet with athletic directors and counselors nationwide to recruit college athletes to work in the IC. ODNI officials have so far met with about 60 schools and plan to attend the June conference for the National Association of Collegiate Directors of Athletics. 
"When you look at our college athletes, most of us know that a large percentage are not selected for a professional career – but when you look at their characteristics, they embody the same characteristics that we're looking for in intelligence officers," said Snyder. "We tend to think very traditional when we start recruiting, and so we're encouraging ourselves as well as others to think beyond the traditional perspective." 
ODNI, the National Security Agency and other intelligence agencies have launched major hiring efforts in 2023 despite continuing to struggle with years-long challenges that hamper recruitment and outreach throughout the IC, including lengthy and expensive security clearance processes, limited diversity and competition with the private sector. 
A 2020 Government Accountability Office report also warned that a majority of the 17 IC entities had not developed complete strategic plans to strengthen workforce diversity and oversight, while urging the community to enhance planning, measure progress and assess barriers preventing candidates from working within the IC.