Acting national cyber director offers new details on upcoming cyber workforce strategy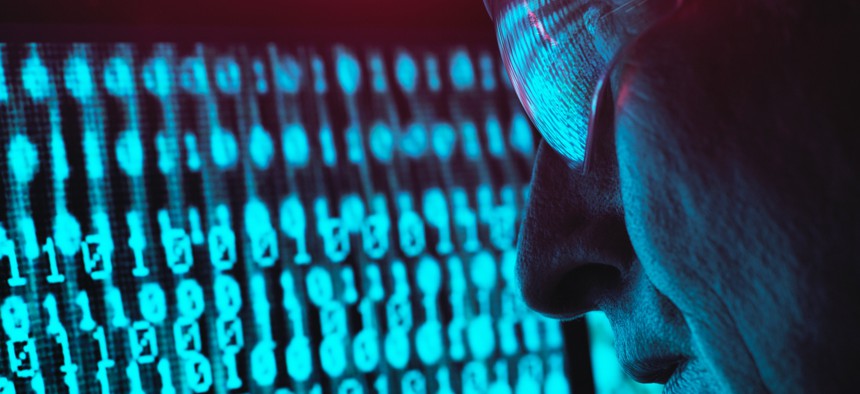 The acting national cyber director provided new details this week about an upcoming cyber workforce strategy to help deal with the nation's depleted and underfunded cyber workforce days after the release of the administration's long-anticipated national cyber strategy.
Acting National Cyber Director Kemba Walden said the forthcoming plan will seek to address a wide scope of issues, from the talent pipeline within education to reskilling and upskilling the federal workforce to better secure the nation's infrastructure against emerging cyber threats.
The plan, which a spokesperson for the Office of the National Cyber Director previously told FCW was expected to be done by this summer, will take a multi-pronged approach to combating inefficiencies in cybersecurity hiring, according to Walden. It's meant to accompany the new national cyber strategy the White House released on Friday, the first in nearly five years, which calls for a fundamental shift in liability from users to software providers and tech firms.  
"How do we build out curricula for K-through-12, for community colleges and universities, how do we build that in," Walden said Monday at the 2023 State of the Net conference. "We're really challenging ourselves to figure out what barriers [we have] put up in the cybersecurity community that's causing the problem."
Walden questioned whether "expensive certifications" like the Certified Information Systems Security Professional security certification and other rigid hiring requirements were necessary for the vast majority of federal cybersecurity positions, or whether agencies should instead adopt new approaches to hiring cybersecurity talent.
ONCD issued a request for information in October 2022, to help inform the development of the strategy after the White House held a cyber workforce and education summit in July. The RFI seeks to address the current challenge of hiring more than 700,000 open cyber positions nationally and employing "a more diverse and inclusive workforce in good-paying jobs that offer strong career possibilities."
The Cyberspace Solarium Commission issued a follow-on report last year calling for the Office of Personnel Management to work with the Office of the National Cyber Director to modernize federal cyber hiring authorities, including an overhaul of coding structures and the establishment of a cyber workforce coordinating working group. 
"We are also polling and bringing in small communities, the same way we did with the national cybersecurity strategy," said Walden, adding that ONCD was aiming to have stakeholders involved "at every level."
Industry groups and cybersecurity analysts have raised concerns about the implementation of the national cybersecurity strategy immediately following its release last week, warning that the federal government and private sector lacked the resources to successfully tackle many of the challenges outlined across the 35-page document.