OPM pushes to rebrand government and capitalize on tech layoffs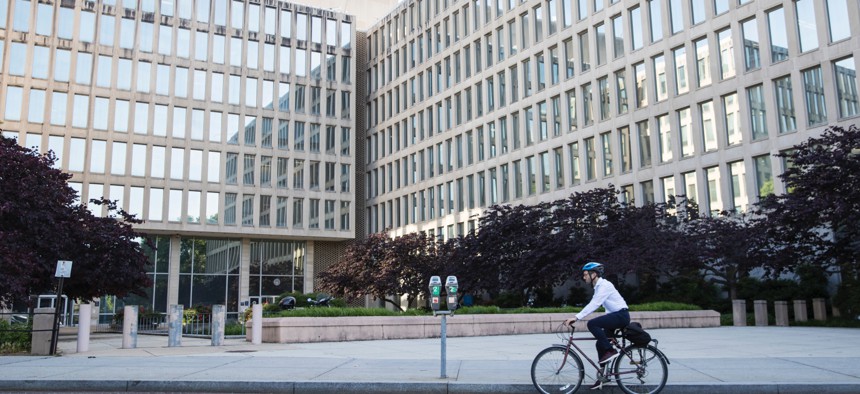 The Office of Personnel Management wants to help the government scoop up laid-off tech workers in the midst of ongoing layoffs at tech companies. 
The agency is co-hosting a job fair on Wednesday with Tech to Gov, a coalition of public interest tech organizations including the Beeck Center at Georgetown University, the Federation of American Scientists, the Partnership for Public Service and others. 
The event is one part of longer-term efforts to make federal hiring less arduous and rebrand government as an employer, Kyleigh Russ, OPM senior advisor who works in OPM's Hiring Experience Group, told FCW.
The job fair, which organizers say will feature one-on-one conversations as well as webinar-style sessions with information on how to transition to government work, is tailored specifically to respond to tech layoffs. 
Over 154,000 workers were laid off by tech companies last year, according to Layoffs.fri, a tech company layoff tracker started in 2020. The site lists over 25,400 layoffs so far in 2023. Amazon, Qualtrics, Salesforce and Oracle all feature on the list of companies laying off workers. 
In addition to state and local governments and nonprofits, around 50 federal agencies are participating in the event, with more on a waitlist, Russ told FCW last week. 
Although some participating employers have jobs they're wanting to fill now, Russ said that  OPM is also thinking about the event as a chance to woo techies over the long term.
"This is an opportunity to convince people that otherwise might not consider federal government employment," she said.
The job fair is an early output of a branding push at OPM to rework how the government is viewed as an employer, said Russ. 
Historically, the federal government has struggled to compete in the marketplace for tech talent with lagging pay rates and often-lengthy hiring processes.
Russ pointed to a stat that over the last three years, over 2,400 tech roles in the General Schedule 2210 series — which includes many but not all government tech roles — have been posted via OPM's USAStaffing system for agencies and then pulled down without any hires.
Because agencies often have difficulty competing with private sector pay, "we are trying to capitalize on other things that we know we have to offer like benefits, mission, work-life balance," said Russ.
The government's tech workforce also struggles with diversity on several fronts. In cabinet-level agencies, only 4% of the GS-2210 workers are under 30, only 25% are women and only 39% people of color, according to a report from the Tech Talent Project and Partnership for Public Service last updated in November. 
"A very real challenge for us historically has been getting in front of the right people through the right channels," said Russ.
Part of OPM's rebranding endeavor also involves pushing back against common misconceptions about government work – ideas like "you can't get anything done in a bureaucracy, things move slow, the systems that we're working on are old and outdated and the whole job is just going to be to get things up to where the private sector is," said Russ. 
"I think that in tech in particular, it's convincing people that not only can you do the type of work that you were already doing in the private sector here, but when you do it for the government, the impact that you're going to have is going to be like millions, billions of people," she said.
Although it's difficult to get a bird's-eye view of how agencies are doing in terms of capitalizing on layoffs in the tech industry, at least one agency has touted progress so far. 
The Department of Veterans Affairs put a plan in place to recruit displaced workers late last year, and told Nextgov this month that the agency has hired around 250 new workers so far. The hiring push has also included a request from the VA and other agencies last year for OPM to grant a special salary rate for federal information technology management employees.
At OPM, the job fair dovetails with existing efforts meant to smooth out and speed up hiring. 
One fix is simply reminding agencies about the hiring authorities they already have, said Russ.
OPM is also looking at early-career talent in particular, and also has its eye on improving assessments. 
Pilots for subject matter expert qualification assessments, or SME-QA, are ongoing. The process replaces the self-reported questionnaire commonly used in federal hiring with assessments meant to test proficiencies needed for a job. Russ said that it's proven effective at getting individuals through the door that might not make it through traditional government hiring processes.
"We really are investing pretty heavily in making that more of a government-wide standard," she said.
OPM is also pushing to scale the use of cross-government hiring and shared certificates that work across agencies, she said. 
The idea is that "instead of one agency hiring for one IT product role, having all the agencies that have IT product roles open coordinate so that we can have a list of 100 people and all 100 of those people are hired," said Russ. "That's a better experience for agencies, and it's a way better experience for applicants because [instead of needing] to apply to 100 jobs, they can apply once and hopefully get put in."