Ann Lewis to head GSA's Technology Transformation Services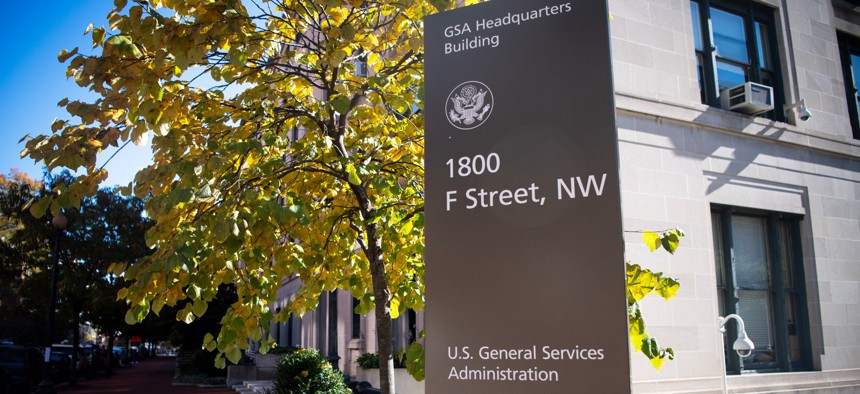 Lewis, who recently served in a senior tech role at the Small Business Administration, has spent her career focused on supporting small businesses while serving in top technology positions across the public and private sectors.
Ann Lewis will head the Technology Transformation Services, a team within the General Services Administration tasked with collaborating across federal agencies to deliver improved digital government services to the public, the agency announced on Monday.
Former director Dave Zvenyach left the post in September after overseeing the GSA's digital arm since he was nominated in early 2021. Lauren Bracey Scheidt served as as acting director of TTS following Zvenyach's departure.
TTS is responsible for managing the digital consultancy 18F, the government's single sign-on service, Login.gov, as well as USA.gov, multiple fellowship programs and additional efforts supporting governmentwide modernization initiatives.
Lewis currently serves as the chief technology officer of the small business advisory firm Next Street, and previously was senior advisor for technology and delivery for the Small Business Administration. 
Lewis has also previously served as chief technology officer for MoveOn.org and held "various roles in software engineering and technical leadership over the last 20 years," according to the GSA announcement. She worked as the technical lead and engineering manager for Rosetta Stone, an English e-learning product, as well as a software engineer for a range of companies, including Amazon according to her LinkedIn profile.
"I couldn't be more excited about the mission and impact of TTS, the opportunity to improve how government uses technology, and the amazing team of leaders I'll have the privilege of working with," Lewis said in a LinkedIn post on Monday. 
Lewis will oversee ongoing modernization efforts, which saw a boost in funding last year when TTS announced plans to use $150 million from the American Rescue Plan Act to support 14 projects focusing on digital public services, including GSA's 10x program and an expansion of the U.S. Digital Corps.