CISA hires its first 'chief people officer'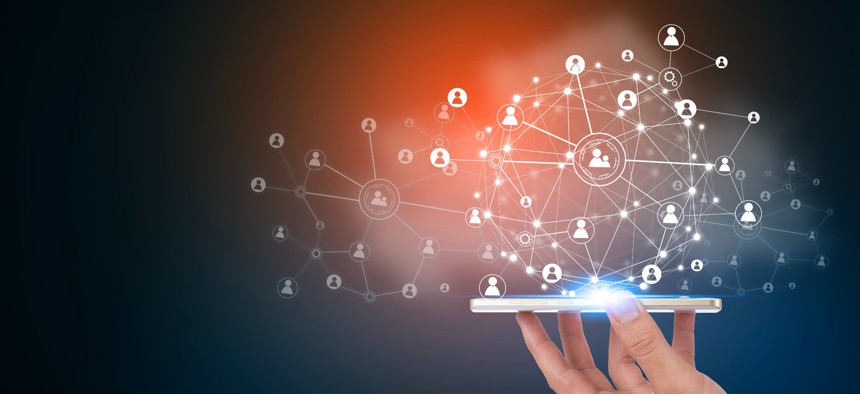 The Cybersecurity and Infrastructure Security Agency has tapped NASA's Elizabeth Kolmstetter as its first "chief people officer" for the agency, FCW has learned.
Kolmstetter, an industrial and organizational psychologist, is currently the director of the workforce engagement division at NASA, according to CISA.
The new CISA role is meant to help the agency with aligning its recruitment efforts with operational priorities and coordinating with the private sector of the cyber workforce shortage, Nextgov reported in June. 
Kolmstetter has been working on a special assignment at NASA since 2020 to lead a culture and workforce transformation as part of NASA's Digital Transformation and Future of Work efforts, according to her Linkedin. She's worked at NASA for over six years, and previously served as a chief human capital officer for the U.S. Agency for International Development and as the deputy chief human capital officer at the Office of the Director of National Intelligence. 
In an email set to be sent to CISA staff and obtained by FCW, agency head Jen Easterly said that Kolmstetter "will play a critical role here at CISA in ensuring an enduring "People First" culture, working closely with me, Chief of Staff [Kiersten] Todt, and members of the leadership team, in close coordination with the Office of the Chief Human Capital Officer and the Office of Equity, Diversity, Inclusion and Accessibility."
CISA's Cybersecurity Advisory Committee voiced its support for the agency's plans to hire a chief people officer in recommendations it issued over the summer, suggesting that the new role "advance a unified approach to talent acquisition, establish workforce development priorities and ensure alignment with professional career paths." 
Kolmstetter enters an agency grappling with filling its own cyber positions in a notoriously tight market. The agency is still working to ramp up its use of its special hiring and pay system for cybersecurity specialists called the Cybersecurity Talent Management System.