Can apprenticeships help address the cyber workforce gap?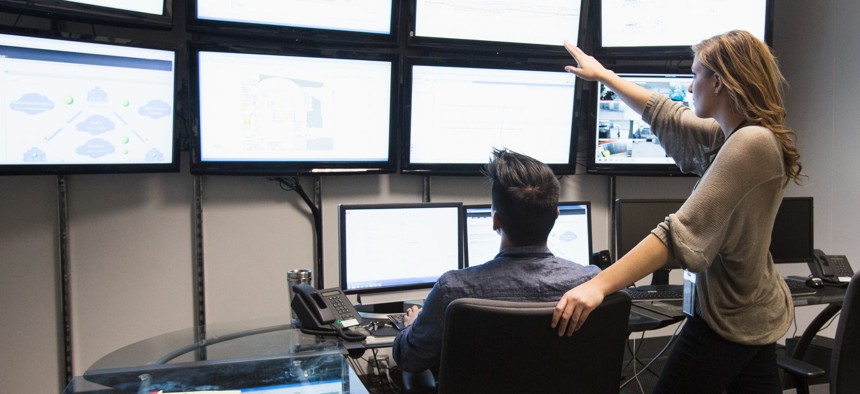 Apprenticeships are workforce development programs hosted by employers, unions and industry groups that prepare workers for a specific occupation with on-the-job training and instructions.
The cybersecurity workforce shortage facing the public sector and the private sector is well known. Officials at the Department of Labor are hoping apprenticeships can help fill the gap.
The department supports "registered apprenticeship" programs across multiple professions that are designed to give candidates needed experience while also supporting wage increases and requiring specific types and amounts of supervised experience and training.
In July, the Labor Department, along with the Department of Commerce, launched the 120-day sprint to spur employers to expand the use of registered apprenticeships in cybersecurity at a summit on the cyber workforce hosted by the White House's Office of the National Cyber Director.
The goal, according to Manny Lamarre, a senior advisor at the Department of Labor, is to "promote registered apprenticeship as a solution for numerous industries to develop and train a skilled workforce around cybersecurity." 
When the sprint launched there were 714 registered apprenticeship programs for cyber-related occupations. Since then, 99 new programs have been approved or are in development, according to Lamarre. His data is current through Sept. 16, about the halfway point of the sprint. Nearly 2,900 individuals have signed onto cyber apprenticeships since the sprint launched, Lamarre said.
The Labor Department is working with several agencies to develop registered apprenticeship programs for cybersecurity, including the Cybersecurity and Infrastructure Security Agency and Department of Veterans Affairs, Lamarre told FCW via email.
So far, the biggest barrier to increasing the use of apprenticeships for cybersecurity jobs in the federal government has been a lack of awareness, he said.
The Defense Department has a registered apprenticeship program that includes cyber occupations, he said, and the Labor Department is working with them to add more. 
The drive for apprenticeships in the cybersecurity industry falls under a broader push to promote new pathways into the cybersecurity field that don't require four-year degrees. The registered apprenticeship model emphasizes on-the-job training and mentoring. Apprentices eventually finish with credentials for the trade.
The idea has also seen interest on Capitol Hill. The Federal Cybersecurity Workforce Expansion Act, a bill introduced in June 2021 by Sens. Maggie Hassan (D-N.H.) and John Cornyn (R-Texas) and approved by the Homeland Security and Governmental Affairs Committee, would direct the Cybersecurity and Infrastructure Security Agency to establish its own cyber apprenticeship program.
In addition to raising awareness about the use of registered apprenticeships in cybersecurity, the Labor Department is also focused on using the sprint to advance diversity, equity, inclusion and accessibility and connect employers and job seekers, Lamarre said.