Senator calls on Biden to fill OSTP leadership role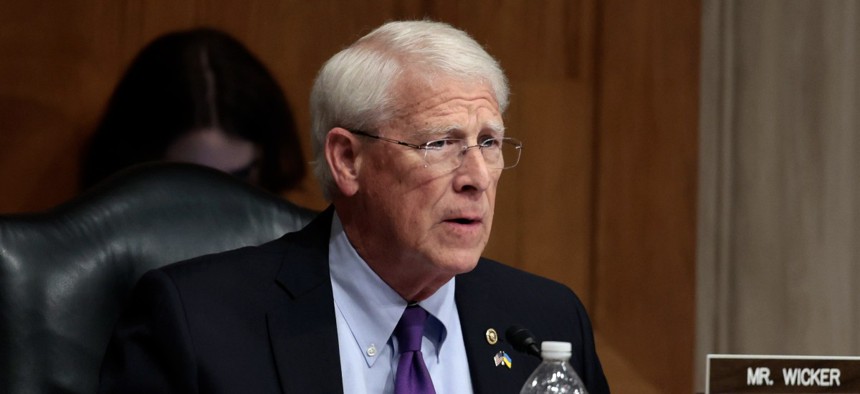 Sen. Roger Wicker, R-Miss., authored a letter Monday urging President Joe Biden to put forth a nominee before the Senate to head the Office of Science and Technology Policy, or OSTP.
Monday's letter follows a bipartisan letter authored in April by the Senate Committee on Commerce, Science and Transportation leadership requesting the role be filled quickly.
Alondra Nelson has served as the acting OSTP director since Feb. 17 following the resignation of Eric Lander amid reports of bullying and a hostile work environment. According to Wicker, the Senate committee "continues to receive reports of a toxic work environment at OSTP" despite Lander's resignation months ago.
"Until this post is filled, OSTP's leadership will be encumbered by the lingering allegations of misconduct against Dr. Lander and the senior leadership that still remains at OSTP," Wicker said in the letter. "If the White House cannot maintain its policies within its own walls, federal employees are unlikely to believe that policies regarding workplace behavior will protect them. It is my hope that you will promptly nominate strong and accountable leadership for OSTP."
Established in 1976, OSTP's mission is to "maximize the benefits of science and technology to advance health, prosperity, security, environmental quality and justice for all Americans."
"OSTP is critical to maintaining American competitiveness across numerous science and technology sectors. It is important that OSTP have a director who can ensure America is a leader in these areas," Wicker added.