Government Eagle Award winner: Gundeep Ahluwalia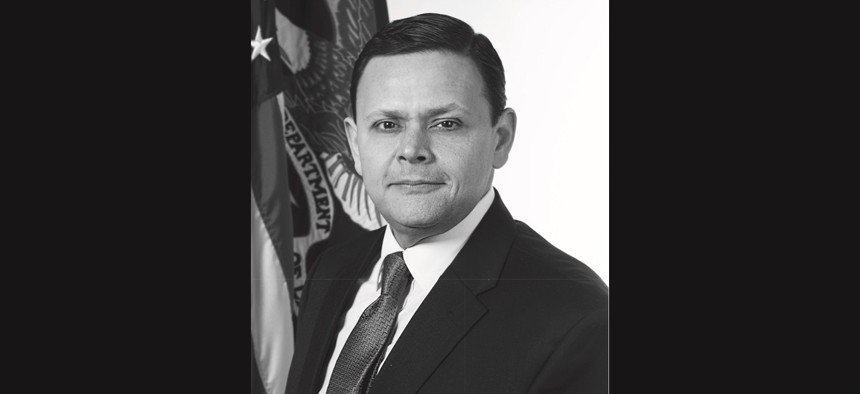 Gundeep Ahluwalia has been the Department of Labor CIO since 2016, supporting work across 27 agencies and a workforce of 15,000.
During that time, colleagues have praised Ahluwalia's ability to offer sustained, steady leadership across mission areas and modernization efforts. 
"Gundeep's ability to successfully navigate multiple IT modernization efforts and mission areas with the OCIO team demonstrates how the Department is becoming a leader in customer service offerings for the American public," Deputy Secretary of Labor Julie Su told FCW.
A chief strength Ahluwalia has wielded to make progress has been "his strategic vision to leverage all available funding resources to meet exceeding demands," said Su, something that's "evident in the results the OCIO team has produced."
That aggressive effort to find all possible pools of money also impressed this year's Federal 100 judges. Ahluwalia capitalized on the annual appropriations for information technology at the department, but also used a working capital fund and led the department to receiving two investments from the Technology Modernization Fund.
One TMF project resulted in the modernization of a decade-old legacy system used to issue temporary labor certifications, issued by the department for positions in agriculture, construction and other specialty occupations like biotechnology. 
The new, cloud-based system has not only delivered a streamlined and more user-friendly process, but has also enabled the creation of a new data hub that supports interagency sharing throughout the temporary work visa certification process.
The second TMF-funded project is focused on helping to break down data silos across the department and facilitating the foundational data infrastructure work that will ultimately improve data quality and make more labor data available for – both across the department and outside it. 
This data initiative is incorporating predictive analytics and reporting capabilities into the IT platform and supporting a public-facing data portal to share data, as well as set up enterprise data management capabilities.
Under Ahluwalia's leadership, the OCIO office also established an emerging tech branch in 2021. Its first focus is robotics process automation bots, meant to cut down the amount of time spent on repetitive tasks. The OCIO says that it has an eye on more investment in automation, AI and machine learning.
All of this took place while Ahluwalia also oversaw multiple other modernization updates across the Department of Labor and continued to strengthen the organization's cybersecurity posture, using multi-factor authentication and other tools to work toward a zero trust architecture.
"We're proud of his leadership and accomplishments, and are excited to see him continue to move the needle forward," said Su.