What agency tech leaders think about a U.S. Digital Service Academy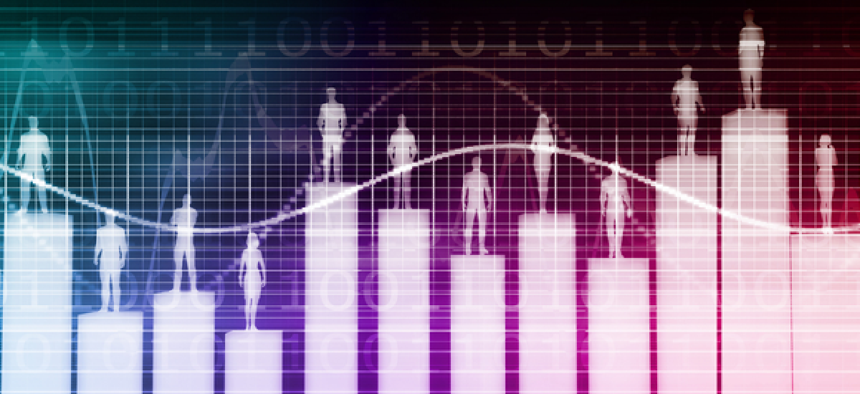 Agency tech leaders sounded off to the Government Accountability Office about the prospect of launching a digital service training school modeled on the military service academies to bring more tech talent into government.
A digital services training school modeled on military service academies could churn out techies for government, but lengthy hiring processes and low pay could be hurdles for agencies to capitalize on that talent, according to a new report from the Government Accountability Office released on Friday.
Sen. Kirsten Gillibrand (D-N.Y.), chair of the personnel subcommittee of the Senate Armed Services Committee, requested the GAO report, which included insights from federal technology leaders including CIOs and chief data officers.
The National Security Commission on Artificial Intelligence recommended the creation of a U.S. Digital Service Academy in a report to Congress.
Gillibrand herself floated a similar idea for an academy centered on cyber and operations during a hearing in May 2021.
Such a school would create a new pipeline into government through training in AI, software engineering, computer science, cybersecurity and data science, in return for five years of full-time federal service -- similar to the arrangements at military academies.
Talent needs vary across agencies, but agency leaders said that they could use talent to implement IT modernization, use advanced technologies, manage cybersecurity risks and redesign service delivery.
But the prospect of actually absorbing graduates into government, and retaining them, brings up several governmentwide issues.
"Federal agencies face challenges in recruiting and retaining digitally-skilled staff as the career path is not well-defined," the report says. "Current Office of Personnel Management occupational series do not capture the range of the digital services positions needed in the federal government, which limits recruitment efforts. Once staff are hired, the opportunities for training, development, and advancement may be limited because of bureaucratic obstacles, according to participants."
There are also longstanding headaches around hiring and pay.
Top tech officials told GAO that "without a more streamlined approach to onboarding staff, many digital service staff would likely not be willing to wait out the lengthy federal hiring process when the private sector can hire quickly and often with better pay."
One official offered up a recent onboarding timeline of 19 months for an official in a digital services leadership role.
There's also compensation, where the federal government struggles to be competitive with industry. Participants in the roundtable also flagged pay differences between agencies, "noting that staff leave for other agencies that can offer more competitive salary ranges."
Tech leaders flagged the need for modern tech infrastructure itself in the first place as a potential blocker.
"A lack of modern technology infrastructure limits the ability of government agencies to leverage the skills of digital services staff," the report says.
Agencies would also need to ensure that they have enough "full-time equivalent" positions available in an agency, determined by the Office of Management and Budget, to bring on graduates from this academy if it were to be created.
The report also addresses internal agency considerations to hiring and keeping staff from any sort of academy, including the development of professional growth opportunities for digital staff and ensuring that agencies have data-centric cultures, and includes insight from tech leaders on considerations for any such academy itself. Panelists told GAO that an academy targeting graduate-level education might be fruitful, given agencies' needs for advanced skills.