Unions, agencies encouraging feds to get vaccinated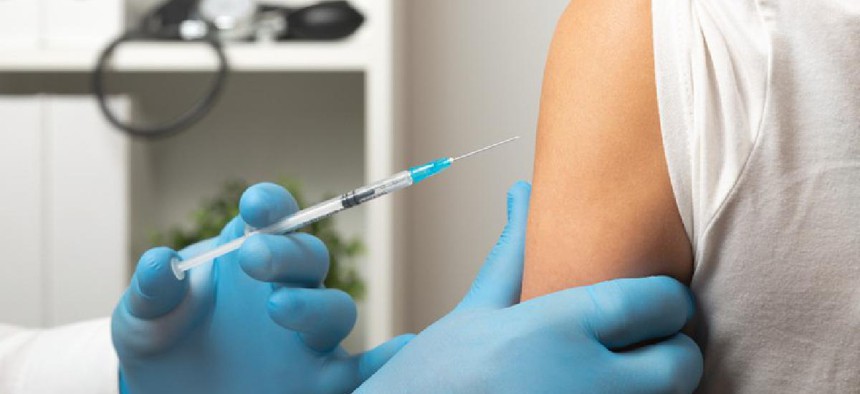 Federal agencies and employee unions are looking for ways to encourage vaccine hesitant government workers to get inoculated against COVID-19 to support the safe reopening of federal workplaces.
Early results from federal workforce campaigns suggest that vaccine uptake could present challenges once availability for all age groups is no longer an obstacle.
The access issue may recede relatively soon: On March 29, President Joe Biden announced that 90% of the U.S. adult population will be eligible to receive a shot by April 19, and 90% will have a vaccination site within five miles of their home.
Half the workforce at the Bureau of Prisons has declined to be vaccinated, Director Michael Carvajal told House Appropriators at a March 18 hearing. Carvajal said he didn't yet have the authority to require employees to get vaccinated, because the vaccines that are in use are available under emergency use authorization from the Food and Drug Administration.
At this point in time … I cannot compel them to take it. I can just make it available and encourage it," he said. "We certainly are continuing to encourage it and offer it."
If the agency does eventually decide to require employees to be inoculated, it would have to work with the employee union to set the conditions.
The National Treasury Employees Union is also sending messaging to its members encouraging them to be vaccinated "as soon as you possibly can," National President Tony Reardon said at a GovExec event on Tuesday.
"Really, from my perspective, what this is about is protecting other people — whether it's people in your family, your fellow workers or folks in your communities," he said.
The union is emphasizing that agencies shouldn't make employees come back into workplaces until immunization rates and other scientific factors suggest that it's safe to do so.
"I think one of the worst things we could do is start to call employees back into the workplace too quickly," Reardon said.
Vaccine mandates for feds could be legal, but might be counterproductive, said Dr. Tim Parsons, chief scientist at the Government Accountability Office.
"I think it's likely going to be counterproductive if it's mandated in a very strict way that you have to have for example an ID card or something like that … to come back in," he said.
The White House also said on Monday that a government will not be creating a system for "vaccine passports" confirming inoculation against COVID-19, although there is an interagency process underway to create guidelines for the private sector to use in designing such certifications.