House Dems call on AG nominee to protect immigration judges' union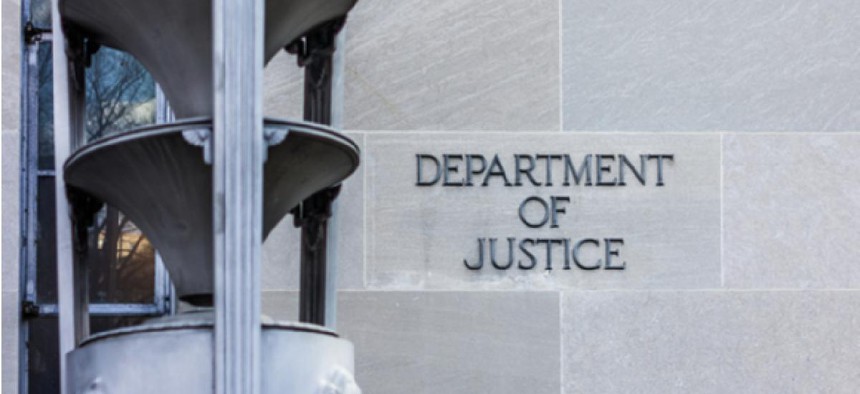 The chairs of the Committee on Oversight and Reform and the Subcommittee on Government Operations are asking Merrick Garland to protect immigration judges ability to unionize, which was invalidated by a labor authority last year.
Biden has spoken about his support for unions and intentions to strengthen union protections, promising on the campaign trail to be the "strongest labor president you've ever had."
Reps Carolyn Maloney (D-N.Y.), the chairwoman of the Committee on Oversight and Reform, and Gerry Connolly (D-Va.), chair of the Subcommittee on Government Operations, are asking nominee for Attorney General Merrick Garland to "take all necessary actions" to protect the ability of immigration judges to unionize.
A decision made by the Federal Labor Relations Authority in November 2020 made immigration judges ineligible for union representation, effectively invalidating the National Association of Immigration Judges (NAIJ).
The Regional Director of the D.C. region of the FLRA's General Counsel Office is putting that FLRA ruling into place now, the lawmakers wrote in a letter to Garland dated Jan. 22.
The 2020 FLRA decision found that immigration judges do influence agency policy with their decisions, and that they were therefore management officials, a type of employee not privy to union representation under the Federal Labor-Management Relations Statute.
That decision overturned an earlier ruling by a regional FLRA director and also invalidated an earlier decision from 2000 that found immigration judges were able to unionize.
Democratic-appointee Ernest DuBester, who President Joe Biden has since selected to chair the FLRA, dissented against the ruling of the Republican-appointed majority, writing that it was "the antithesis of reasoned decision making."
The Department of Justice had originally filed a petition to decertify NAIJ in 2019.
"This was an act of retaliation against the union for its criticism of quotas and time limits that DOJ managers imposed on immigration judges - which the union warned were undermining the decisional independence of immigration judges and the due process rights of immigrants," Maloney and Connolly wrote.
The request comes days after the new Biden-Harris administration reversed several aspects of Trump workforce policy, including several 2018 executive orders that limited use of official time and changed the process of creating collective bargaining agreements.