Biden repeals Schedule F, rolls back Trump-era workforce policy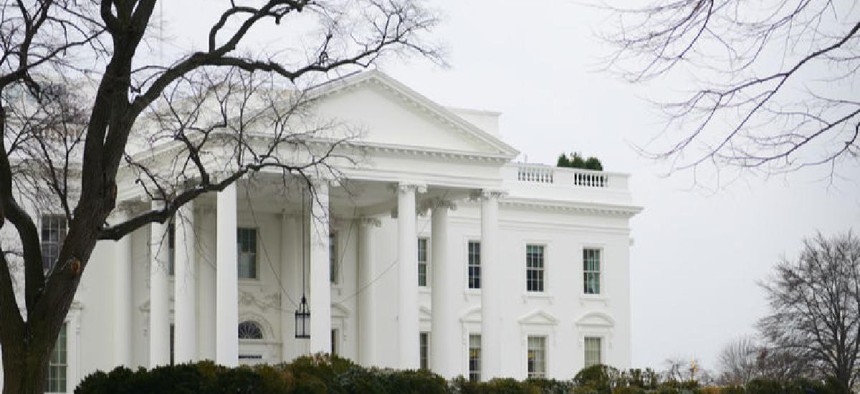 An executive order also called for feds and federal contractors to receive a $15 minimum wage.
President Joe Biden rolled back multiple workforce policies of the previous administration covering federal workforce and unions Jan. 22 via executive order. These include the revocation of the Schedule F employment category, the repeal of three 2018 workforce executive orders on discipline and union activity as well as a push toward a $15 minimum wage for federal employees.
"Federal employees have dedicated their careers to serving the American people — and they are worthy of the utmost dignity and respect. Today, I took action to improve the wages, benefits, and bargaining rights of federal workers and contractors," Biden tweeted.
The Schedule F order created a new category of federal employee excepted service last fall. The order asked agencies to reclassify certain policymaking and policy determining roles as well as certain sensitive and supervisory posts under Schedule F, which allowed for hiring and firing employees essentially at-will and canceled any eligibility for union representation. The Office of Management and Budget had made moves to reclassify almost 90% of their workforce in the new schedule in the last days of former President Donald Trump's administration.
Biden also reversed three workforce executive orders issued by Trump in 2018.
One made it easier for poor-performers to be fired and shortened the timeframe of performance improvement plans, which are used as a last change for poor performers to improve. The second order restricted the use of official time, time spent by federal employees on union business, and the last changed the process for the creation of collective bargaining agreements.
The new order also directed agencies to bargain over permissible, non-mandatory bargaining subjects.
Unions representing federal employees greeted the move.
"In a Biden administration, agencies are no longer under orders to strip long-held rights from contracts, run roughshod over employees and unilaterally impose workplace policies that disrespect their service to our country," Tony Reardon, national president of the National Treasury Employees Union, said in a statement.
The new policy also directs the Office of Personnel Management to create recommendations for more federal employees to be paid at least $15 an hour.
Biden has also called on his staff to help him issue another executive order within 100 days that will require federal contractors to also receive a $15 minimum wage and emergency paid leave.
"This begins the process of reversing the Trump Administration's all-out assault on federal employees" House Majority Leader Steny Hoyer (D-Md.) said in a statement. "And I will continue to work with the Biden Administration to ensure that those who signed up to serve our country know that the people they work for - the American people - value their contributions."
Rep. Don Beyer (D-Va.), whose suburban Washington district includes thousands of federal employees, also praised the policy shift.
"Restoring collective bargaining protections and working to boost wages for the lowest income federal employees are beneficial changes that will go a long way to restoring fair treatment and boosting morale in a workforce that has been a punching bag for four years," Beyer said in an emailed statement. "I am particularly happy to see the end of Schedule F, an executive order intended to politicize the civil service that could have done a great deal of harm."
Some House Republicans opposed the move.
"This repeal by President Biden fails to empower the American people and instead empowers the bureaucracy. We should work together to find solutions to rein in an unelected, unaccountable bureaucracy," Rep. James Comer (R-Ky.), the ranking member on the House Committee on Oversight and Reform, said in a statement.
The effort is likely the first of many to restore workforce protection policies favored by unions and Democrats. Biden also elevated a Democrat to serve as chair of the Federal Labor Relations Agency on Friday.
In a video released Jan. 5 and directed at career officials, President Biden praised the federal workforce and highlighted the expertise, competence and professionalism of the career workforce.
"You're patriots. You could've done a lot of other things with your career, but you chose public service," he said. "I commend you for your professionalism, your honor, your integrity."
This article was updated Jan. 23 with new information.