Union heads urge caution as DHS looks to resume normal operations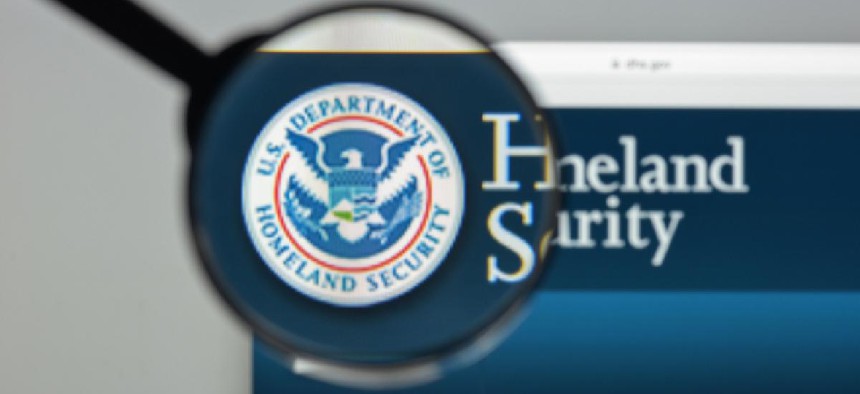 As the Department of Homeland Security considers resuming normal operations, unions representing agency employees are calling on agency leadership to ensure that personnel have adequate resources to protect against exposure to COVID-19.
In a June 16 remote hearing before the House Homeland Security Committee's Oversight, Management and Accountability subcommittee, National Treasury Employees Union National President Tony Reardon testified that a "robust contract tracing and testing plan was needed" for employees expected to go back to interacting with high numbers of people passing through various ports of entry.
NTEU represents 27,000 DHS employees, including agents at U.S. Customs and Border Protection. Reardon said that 459 CBP officers had tested positive for the coronavirus, and five had died from the disease.
Reardon said that he has been meeting weekly with DHS leadership such as Chief Human Capital Officer Angela Bailey throughout the pandemic to discuss reopening plans and how to keep workers safe.
However, he added, congressional intervention would be needed to preserve some jobs.
In May, U.S. Citizenship and Immigration Services said it was facing a $400 million shortfall due to a decline in application processing fees, which help cover payroll costs.
"This also impacts 8,000 CBP officers' positions, which is a third of the entire CBP workforce at various ports of entry," Reardon said.
"Without supplemental appropriated funding between now and the end of fiscal year 2020, we are gravely concerned that the loss of user fee funding will result in mass furloughs."
American Federation of Government Employees National President Everett Kelley said that DHS needed to ensure that adequate supplies of protective equipment were on hand and that health guidance plans were being followed before frontline workers could feel safe resuming their normal pre-COVID routine.
He panned existing guidance for being "inconsistent" and referenced the union's April 22 letter to the Office of Management and Budget, which chided acting Director Russell Vought for putting out a plan for reopening without consulting union members and employees.
"If reopening occurs when new cases and deaths are increasing, we risk the brave men and women working to keep us safe," Everett said of plans to resume normal DHS operations.