Agencies begin slow return to the office as COVID restrictions ease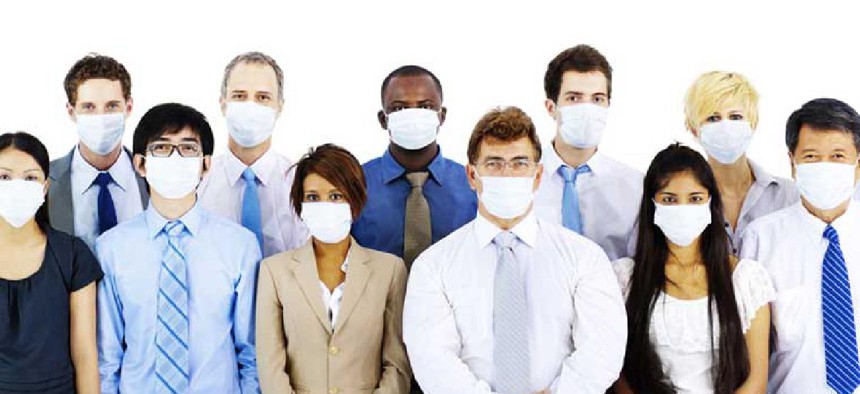 Federal agencies are looking to return their employees to the office after months of remote work due to the COVID-19 pandemic.
The State Department's Assistant Secretary for the Bureau of Consular Operations Carl Risch told reporters that passport operations for 11 agencies and centers around the U.S. began reopening under Phase 1 of the agency reopening plan on June 11.
"Each facility is gradually ramping up operations based on local conditions and CDC guidelines," Risch said during a June 12 briefing.
"As more agencies have additional staff returning across the country, we are aggressively increasing our processing capability and doing everything we can to return to normal as quickly as possible."
The Department of Agriculture confirmed to FCW that it had begun Phase 1 of its reopening plan on June 1. Political appointees in the National Capitol Region began returning to the office that day.
"The rest of our NCR employees will come back gradually throughout the phases at the discretion of mission areas. USDA employees will be given a seven-day notification on when they are to be reporting back to duty," a USDA spokesman told FCW.
The Department of Veterans Affairs's public affairs office told FCW it would follow the White House reopening plan.
A spokeswoman confirmed that the agency was in Phase 1 of reopening, which instructs employers to encourage workers to telework as much as possible, limit unessential travel and close common areas to in-office workers to respect social distancing guidelines, if the number of COVID cases in that particular locale trend downwards for 14 days or more.
VA offices in select locations resumed in-person compensation and pension exams for benefits claims on May 28, though veterans in those areas can still opt to delay their exams.
"Veterans outside of these service areas will continue to be served through telehealth appointments or the acceptable clinical evidence process, which includes a review of existing medical records to provide information needed to complete the claim, whenever possible," a VA statement read.
One Veterans Health Administration facility in Hampton, Va., opened June 1 with limited services.
In his reopening plan, which was shared with FCW, Hampton Medical Center Executive Director David Collins said that a limited number of patients would be seen in-person and would be prioritized by clinical need.
"We will continue to maximize virtual care options to promote physical distancing and provide increased access to care regardless of geographic location. We will continue to use telehealth for primary care and mental health services to the extent possible to help ensure everyone's safety," Collins wrote.
"Telehealth will be expanded to include clinical care for all patients, unless it is necessary that care be performed face-to-face such as for procedures and surgery."
Throughout the pandemic, workers across the VA have criticized the department over issues such as technology bandwidth constraints, hazard pay and personal protective equipment for frontline workers.
The Social Security Administration said that its offices would remain closed to the public until further notice, "except by appointment for dire need situations," but that the agency would continue to monitor the COVID-19 situation.
"All Social Security facilities remain restricted to very limited, authorized personnel performing non-portable, mission critical work," Acting Press Officer Mark Hinkle told FCW via email.
The Department of Defense kicked off the first phase of its Pentagon reopening plan on June 15.