GAO presses OPM for better data on employee misconduct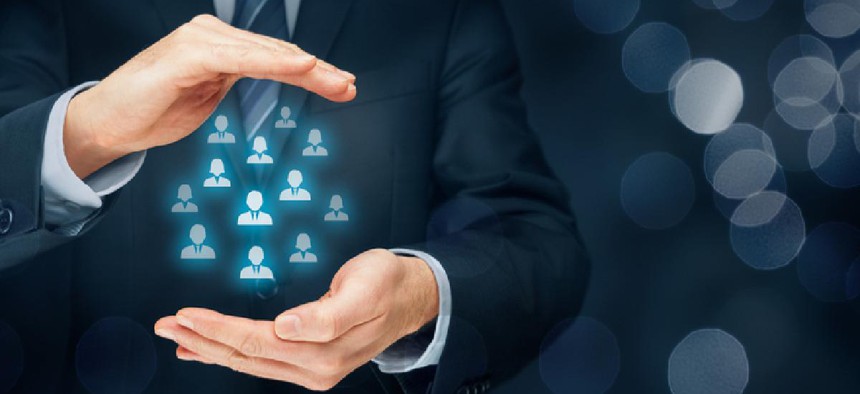 Less than 1 percent of federal employees are disciplined for misconduct every year, according to data from the Office of Personnel Management. However, a new report from the Government Accountability Office flagged multiple holes in the way OPM collects that data and how it follows up with agencies for trainings to address underlying problems.
There is no formal definition within the federal government or law for employee misconduct, and GAO noted that differing agency interpretations can encompass everything from insubordination, excessive absence and intoxication to more serious actions such as misuse of government property, physical aggression toward another employee, use of a public position for private gain and behavior that impacts national security.
Self-reported data from agencies to OPM reflected 10,249 suspensions, 7,411 removals and 114 demotions related to employee misconduct in 2016. The report was issued at the request of Congress, which asked auditors to look at policies and procedures and to identify any "obstacles" that would impede the removal of federal employees for misconduct.
However, OPM's figures only included documented incidents, including lower level offenses that warrant only a letter of reprimand. The result, auditors claim, is a less than full accounting on employee misconduct.
"Without maintaining comprehensive data regarding the extent and nature of misconduct in the federal government, OPM risks missing opportunities to provide agencies with guidance and other tools, such as targeted training to help agencies better address cases of misconduct," the reports stated. "Indeed, better data could help OPM and agencies identify systemic misconduct issues, such as misuse of government property or physical aggression toward a co-worker, as well as emerging problems that benefit from early detection and/or more comprehensive approaches."
The report recommended OPM improve the quality of data around employee misconduct, disseminate lessons learned from investigations like the GAO report to federal agencies and provide enhanced guidance around training to managers and supervisors.
OPM ultimately partially concurred with the last two recommendations while rejecting the need for different data collection procedures. In a letter responding to the findings, Mark Reinhold, associate director for employee services at OPM, challenged the substance of GAO's findings and its interpretations of OPM policy.
"In significant areas … the report does not reflect the full import of our feedback and retains both substantive inaccuracies and what we believe to be inaccurate or incomplete representations of OPM's views," Reinhold wrote.
In particular, Reinhold argued that GAO auditors misunderstood the chapter of U.S. law governing the use of "adverse actions" against an employee. Employee misconduct is only one subset of activities covered under the chapter, with actions such as failing to perform or losing the ability to access classified information representing different kinds of offenses. Reinhold said that OPM is satisfied with the guidance it gives to agencies, that agencies are fully aware of lower impact tools such as letters of reprimand, and it does not see a benefit in lumping misconduct and other activities justifying adverse action together.
"OPM does not see that precisely defining 'sleeping on the job' as an official form of misconduct does anything to advance an agency's ability to effectively address the behavior and promote the efficiency of the service," wrote Reinhold. "Further, OPM does not understand how collecting and aggregating granular data on instances of low level offenses across a large Federal workforce would be instructive to overall enterprise workforce management matters."