Are federal agencies doing enough with social media?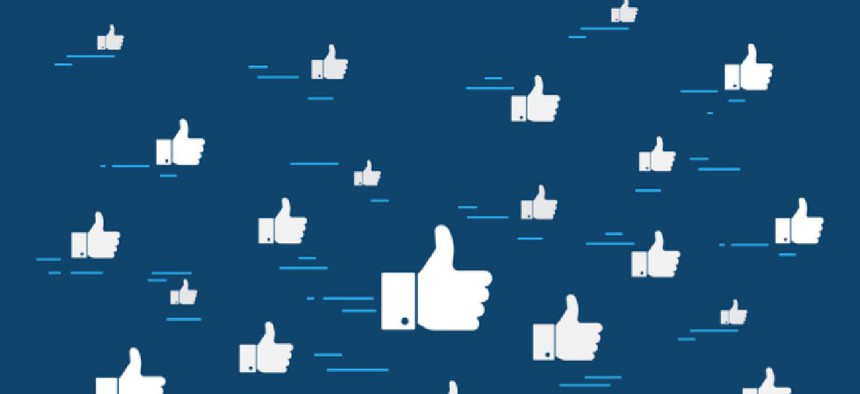 Despite federal agencies' increasing use of social media use, many employees believe their organizations could improve.
Social media allows government agencies to interact directly with citizens. Fast-paced communications can help in recruitment and image cultivation at a time of high mistrust in government.
But many employees who work on government social media teams said they believe their agencies aren't doing enough.
That's according to a new survey of government employees conducted by GovLoop and the social media management company Hootsuite.
Among 169 responses from federal, state and local government employees working on social media at their respective agencies, about 14 percent of respondents rated their agency as doing "very well" at social media use, and another 39 percent termed theirs as at least "good."
The remainder, however, said their agencies have "significant room" or "a lot of room" to improve.
Further, fewer than half -- 43 and 40 percent, respectively --  said their executives consider social media a strategic area of focus and that their agency has a clear plan for social media strategy in the future.
The top challenges for social media use cited by respondents were a skills gap and lack of social media training. Other major inhibitors included a lack of cross-departmental collaboration, insufficient staff to manage programs and not enough money for new technologies.
One survey respondent noted: "Time and staff is an issue -- there is not a role dedicated to only social media."
When it comes to archiving social media communications, 38 percent said their agency archives all, 28 percent said their agency archives some but not all, and the remaining 34 percent said their agency doesn't archive social media communications.
"It is critical that government does this," said Ben Cathers, principal solutions consultant at Hootsuite. "A lot of [agencies] have records retention policies," he said, but employees may "not know if it also includes outbound private communications or not."
More than 55 percent reported gaining a better understanding of citizens' needs, and another 53 percent said social media has increased positive sentiment toward their agency. Other benefits cited included positive press coverage, better attendance at events, better informing the citizenry and improved ability to make data-driven decisions. Fewer than 6 percent of respondents said they've realized no benefit because of social media use.
For recruitment, half of respondents reported seeing a higher volume of candidates as a result of social media use. And nearly 20 percent also reported finding better talent fits and making use of user-generated content.
But even for agencies engaging with social media users, what that engagement means isn't always clear. Social media metrics -- and measuring return on investment --  at the agency level  tend to generally be just vanity metrics, such as likes, retweets, followers, comments or number of views.
The report noted that federal agencies "report a somewhat more sophisticated use of metrics, ranking higher in share of voice, sentiment analysis, conversions and influenced revenue."
Looking ahead, 20 percent of respondents said they expected to see artificial intelligence incorporated in their agency's social media strategy in the next two years, and another 22 percent said they expected to deploy chatbots. But 59 percent said they expected neither "anytime soon."