Getting beyond 'random acts of mobility'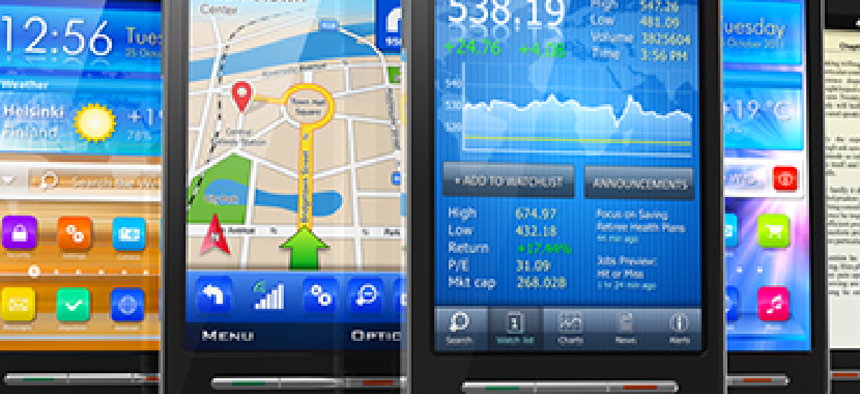 While government can see the potential of mobile, lack of coordination is a recipe for failure, says HP Enterprise Services executive Bryan Coapstick.
To do more than imagine a future in which a convergence of big data, cloud computing, cybersecurity and applications culminates in a mobile method of utilizing those tools, federal agencies are going to have to become more coordinated in their approach to mobility.
While mobility is certainly more advanced and secure today than it was back in the days when the Defense Department first purchased BlackBerry phones, a sense remains that progress has happened more by happenstance than effective planning. That's not a viable long-term strategy for a technology rapidly becoming a pillar of any organization's IT plan.
"There have been a lot of random acts of mobility. We've lacked coordination, and these strategies now affect more than just IT," said Bryan Coapstick, director of Mobile Innovation for HP Enterprise Services public sector business.
"Everybody within government can see the incredible potential of mobile, creating a mad dash for organizations that believe going mobile is the answer," Coapstick said. "But without clear answers, they are setting themselves up for failure."
Answers don't always come easy.
Mobile acquisition is a difficult challenge to tackle right now, with a variety of requirements and standards in a game that features mostly lengthy legacy procurement methods for technology that changes by the week.
From an innovation standpoint, mobile acquisition is challenging for agencies, just as security has been. The diversity of these issues is why Coapstick said siloed approaches to mobility aren't likely to lead to stories of money well spent in mobile.
"Acquisition offices want to buy one-size-fits-all, but to encourage healthy mobile ecosystems, you want to find the right individual component that fits in that ecosystem," Coapstick said. "We need to move from that siloed think to a systems think."
For years, talk of a program that does for mobility what the Federal Risk and Authorization Management Program does in standardizing the government's approach to cloud computing has permeated the federal IT community, but thus far mobile adoption has been mostly agency-dependent.
In the absence of such a framework for mobility, Coapstick said, agencies should ensure "everything" an agency does in mobility "must occur in a mobile lifecycle" that allows for an emphasis on speed, security and healthier mobile ecosystems.