OMB failing to set cross-agency IT management goals, report says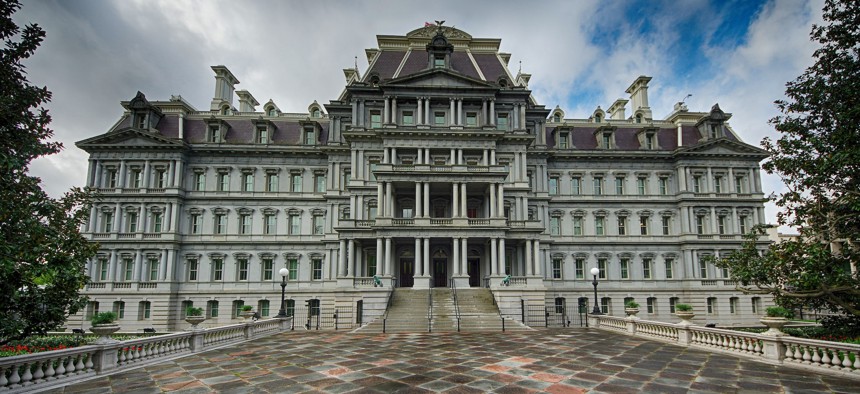 The Office of Management and Budget has failed to establish critical goals for federal agencies to improve information technology management as required by Congress, according to a new report. 
A Government Accountability Office report issued on Tuesday said that OMB had not designated cross-agency priority goals for IT management and federal real property management. OMB is required to establish a range of goals that address long-standing management challenges across the federal government under the GPRA Modernization Act of 2010, along with quarterly progress reports, which serve as outcome-driven objectives over the course of four years. 
The President's Management Agenda featured three priority areas when it was released in 2021, including managing federal financial management and procurement. The PMA is meant to serve as a foundation for cross-agency objectives and the CAP goals that OMB designated last year, along with the five management areas required under the law: financial management, human capital management, procurement and acquisition management, information technology management and federal real property management.
OMB only designated CAP goals for three of the five management areas, the GAO report said, noting that the agency submitted the current CAP goals "several months after the statutory deadline."
"Timely release of the CAP goals can help improve congressional oversight and provide important information on program performance," the report said, adding that adequate reporting "would also provide information on progress toward addressing long-standing federal management challenges and high-risk areas."
OMB disagreed with the GAO recommendations about its CAP goals in a response included with the report. The agency argued that the management priorities GAO identified as lacking were in fact "articulated in the administration's PMA" and that "cross-agency efforts in the area of IT management are currently being advanced across all of the areas of the Biden-Harris PMA." 
OMB also said it "believes that the outcomes of the PMA will be better realized by orienting leadership, coordination and implementation of the PMA around goals where IT management and real property management are already embedded" rather than establishing separate CAP goals in those areas, which it warned could shift agencies from the "outcome-driven focus of the current PMA and CAP goals."