NTIA Wants Public Insight on How to Disperse Billions in Internet for All Funding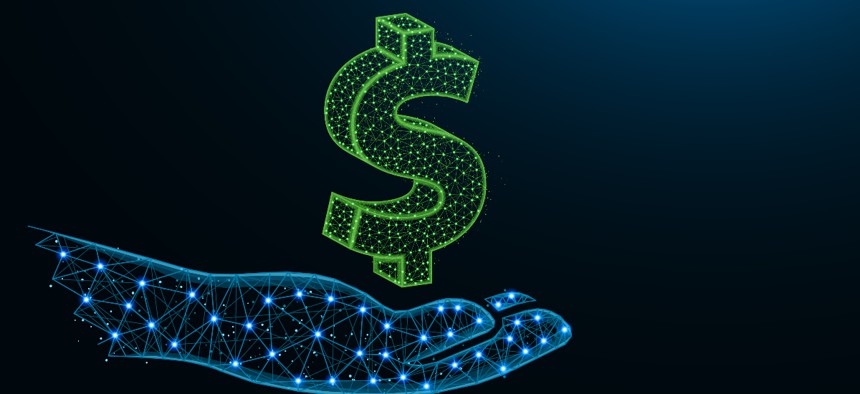 The agency is looking for comments on how it should structure two grant programs that will provide almost $2.7 billion in funding for digital equity initiatives.
The National Telecommunications and Information Administration is seeking input for how it should structure $2.7 billion in grant programs to make sure Americans have the digital skills and devices needed to take advantage of high-speed internet access, according to an announcement on Wednesday. 
The Digital Equity Act's funding is twofold: $1.44 billion for the State Digital Equity Capacity Grant Program and $1.25 billion for the Competitive Digital Equity Program. These grant programs—part of NTIA's Internet for All initiative—are funded by the Infrastructure Investment and Jobs Act, or the Bipartisan Infrastructure Law, which provides $65 billion overall to help close the digital divide. The programs are designed to "promote adoption and meaningful use of the internet among underrepresented communities and populations." 
The State Digital Equity Capacity Grant Program will provide funding to implement the digital equity plans of states and territories by determining community barriers and ways to overcome said barriers, to help everyone participate in the digital economy.
Meanwhile, the Competitive Digital Equity Program will fund organizations like schools, libraries, nonprofits and others that are providing digital inclusion activities and encouraging internet adoption. Such activities are designed to ensure access to and use of affordable internet service, through efforts like providing devices, applications, digital literacy training and content to allow people to be self-sufficient online. The agency will establish this program after it begins awarding funds for the State Digital Equity Capacity Grant Program.
"President Biden ensured that digital equity was at the center of expanding high-speed internet access to everyone in America when he signed the Bipartisan Infrastructure Law," Secretary of Commerce Gina Raimondo said. "We need to hear directly from those who are most impacted by the systemic barriers that prevent some from fully utilizing the internet." 
In the request for comment, the agency is looking for input on its $2.75 billion Digital Equity Act of 2021 Program as well as on the design and implementation of the two program components.
"For families across the country, a reliable internet connection is critical to be able to get an education, apply for jobs and so much more," Sen. Patty Murray, D-Wash., said in a press release. "And as we connect more and more families to high-speed internet, we also have to make sure people have the tools and skills they need to make full use of their connection, and that's why I wrote the Digital Equity Act—to empower local communities with resources to close the digital divide, particularly in rural and underserved communities across the country. For this funding to make the biggest possible difference, it's important to hear from a diverse range of voices on how best to implement these grant programs."
The request is part of NTIA's strategy to hear from diverse voices as it implements its high-speed internet grant programs. The agency is looking for information on the design, rules and evaluation criteria for both programs.
"Connecting homes and businesses with access to affordable, high-speed Internet service is the first step in delivering Internet for All," said Alan Davidson, assistant secretary of commerce for communications and information and NTIA administrator. "Closing the digital divide means also equipping everyone in America with the devices and digital skills they need to thrive online. For years, organizations around the country have been doing this important work in their communities. We seek their expertise to make our Digital Equity programs a success."
NTIA oversees approximately $50 billion in high-speed internet grant programs funded by the Bipartisan Infrastructure Law. 
Comments are due May 1, 2023 by 5pm EST. 
NTIA will also host a series of public virtual sessions to discuss these programs in the next few months.