TMF Announces 2 New Customer Experience Investments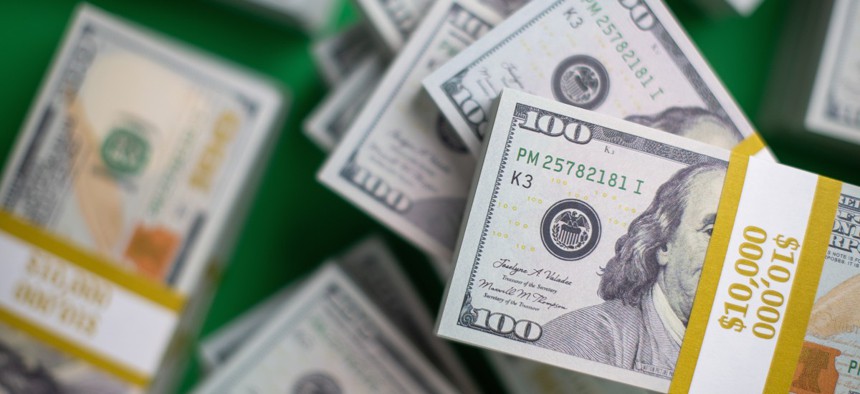 The investments total $14.6 million to improve digital services at two agencies.
The federal government continues to prioritize customer experience with two investments from the Technology Modernization Fund's $100 million customer experience pool—the first to be allocated from this dedicated funding.
More than one year after President Joe Biden's customer experience executive order, TMF is investing $5.9 million in a project for the U.S. Agency for International Development and $8.7 million in a U.S. Railroad Retirement Board project—both designed to help to create and improve digital services for these agencies. 
"Every day, the public experiences well-designed interactions when using consumer products and services, and they want the same when they interact with our government," TMF Board Chair and Federal CIO Clare Martorana said. "With our investments in USAID and RRB, the federal government is signaling a shift to a product mindset, one where we put our customers at the center of everything we do and use technology and design to deliver a better customer experience."
"These investments represent the TMF's commitment to helping agencies improve the ways they interact with the American public and better deliver the services identified in the president's executive order," TMF Executive Director Raylene Yung said. "USAID and the RRB's projects will streamline information sharing and reduce the burden on both agencies and the taxpayer by eliminating outdated and costly systems."
USAID's project involves developing and establishing a new IT platform to coordinate all of the agency's work with other organizations, such as businesses, foundations and academic institutions. The funding will help fast-track an enterprisewide customer relationship management system, while strengthening the agency's financial investment in the project. Currently, USAID uses a "patchwork of disconnected systems, standards and business processes" across the organization, straining staff and partners with information silos, repetitive work and inefficiencies, according to the announcement. 
"USAID's first enterprisewide customer relationship management platform will streamline and systematize how we manage our relationships with critical external partners, not just here in Washington, but across the agency's 90 posts and missions worldwide," Deputy Administrator Paloma Adams-Allen said. "This will enable us to collaborate more effectively and readily innovate with our partners as we tackle climate change, bolster the global food security system, support burgeoning democracies, and respond to disasters and humanitarian emergencies. TMF's support for this project will expedite USAID's evolution into a more modern and effective partnership organization, and allow us to tap into new ideas and sources of investment to advance U.S. development and humanitarian objectives around the world."
The RRB project will move key services from "phone and paper to new online systems" to help the agency better serve customer needs and allow customer representatives to handle more challenging requests. For example, customers will be able to update their own information online. 
"This investment will vastly improve the annuitant, beneficiary and active railroad employee experience with the RRB, while saving time and reducing costs for the agency," Terryne Murphy, chief information officer for the RRB, said.