GSA announces $14.6 million in CX-focused TMF awards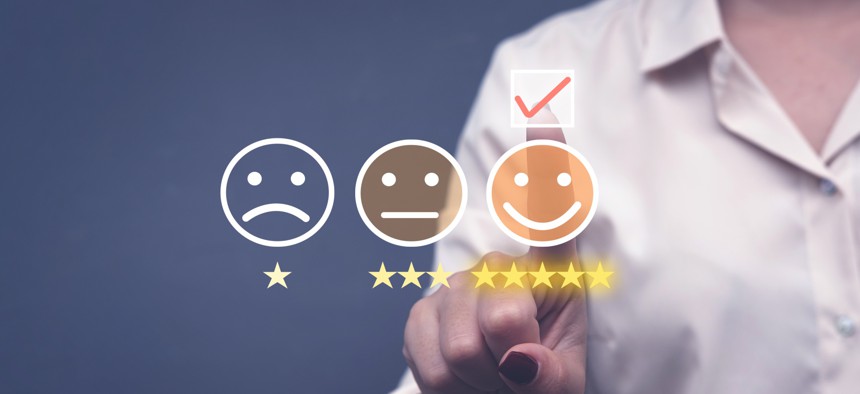 The U.S. Agency for International Development and U.S. Railroad Retirement Board are the first two agencies to dip into the customer experience allocation of the General Services Administration's Technology Modernization Fund.
The administration committed $100 million of the TMF to projects related to customer experience improvements in June. 
USAID will be using $5.9 million to help it more quickly launch a new, enterprise-wide customer relationship management platform. GSA pointed out in its announcement that the agency is designated as a high-impact service provider in government because of its services.
The platform will help USAID coordinate its work across businesses and public interest organizations. Currently, the agency uses a "patchwork" of systems and business processes, GSA said in its announcement. 
USAID's deputy administrator Paloma Adams-Allen said in a statement that the platform will "streamline and systematize how we manage our relationships with critical external partners," and that the TMF award "will expedite USAID's evolution into a more modern and effective partnership organization."
The $8.7 million award for RRB, which is not a high-impact service provider, is focused on building online self-services by bringing existing phone and paper processes online. 
GSA's announcement of the award says that change will allow customer representatives to focus on more complicated requests, and the agency's CIO Terryne Murphy said in a statement that the investment will "vastly improve the annuitant, beneficiary and active railroad employee experience with the RRB, while saving time and reducing costs for the agency."
These are the first awards made under that $100 million designation for CX, but Raylene Yung, executive director of TMF, said in a statement that the board plans to make more awards moving forward.
"The Technology Modernization Fund is looking to invest in even more proposals from agencies that articulate end-user impact, and can yield measurable progress in the shorter term, as well as over the life of the project," said Yung.
During a June interview with FCW, TMF Board Chair and Federal CIO Clare Martorana said that the board had already "consistently" been seeing CX-related submissions.
At the time, she stressed the changes the TMF had made to how it manages projects by adding techies into the process at the start and building in engagement with agencies doing work over the lifetime of the award. Yung told FCW then that TMF had plans to staff up on subject matter experts and technical leads that could work directly with agencies that got awards.
"The federal government is signaling a shift to a product mindset, one where we put our customers at the center of everything we do and use technology and design to deliver a better customer experience," Martorana said in a Monday statement. "By ensuring technologists are partnering with agency subject matter experts and leadership teams from the beginning, the federal government can deliver experiences on par with our country's most recognizable consumer brands."