Tech trade group seeks bumps to TMF, agency-based IT funds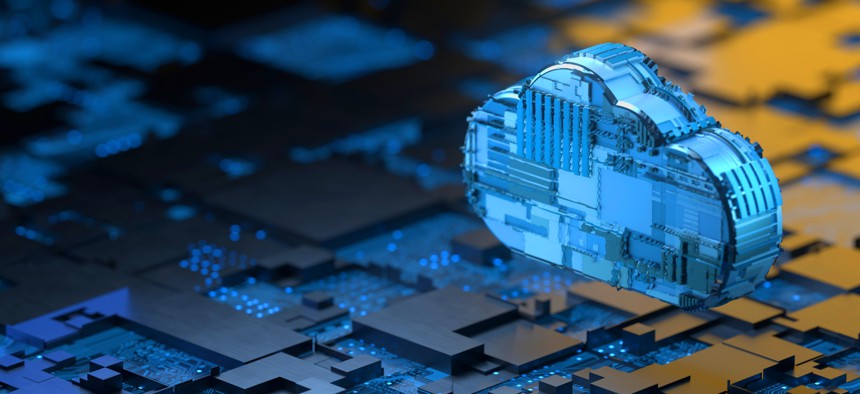 The Alliance for Digital Innovation (ADI), a trade group representing managed services companies that do business with the government, has a list of asks for the upcoming appropriations cycle. 
In a May 31 letter sent to the top Democrats and Republicans of the House and Senate Appropriations Committees, ADI encouraged appropriators to use flexible spending setups for agencies like working capital funds under the Modernizing Government Technology Act and multi-year or no-year funding within agency tech budgets. 
"To achieve the outlined goals of modernizing customer experience and securing our agency enterprises, departments and agencies must have the ability to undertake bigger, enterprise-wide projects that often take several years to fully implement," the letter reads.
ADI also says lawmakers should "explicitly extend" the working capital fund authority to small and independent agencies.
The group previously joined technology trade groups including the Professional Services Council and Information Technology Industry Council in a letter asking Congress to meet or exceed the $300 million administration request for the Technology Modernization Fund. 
The fund, set up by the 2017 Modernizing Government Technology Act  to be a revolving pot for agencies to use for tech upgrades, was capitalized at around $150 million before a $1 billion cash infusion in 2021. 
The administration is asking for $300 for the fund in the fiscal year 2023 budget, something that ADI called a "minimum amount needed to continue to meet the needs identified by agencies." Congress did not give the fund more money in the fiscal year 2022 funding bill. 
The group also wants lawmakers to support the Biden administration's request to more than double the current budget of the Federal Citizen Services Fund within the General Services Administration to $115.8 million in 2023 and remove a cap on total funding from appropriations language. 
That fund previously got a $150 million infusion from the American Rescue Plan Act, which the agency says it's used for tech talent initiatives, identity verification efforts, cloud investments and more. In particular, ADI wants more funding for the FedRAMP cloud authorization program.
"The current FCSF budget for FedRAMP is insufficient to meet the demand. Given the lengthy process to grant provisional authorizations to operate and to regularly monitor changes to cloud services, the FedRAMP program has turned into a bottleneck for companies to be able to achieve compliance," the letter says. "This bottleneck also acts as a disincentive for new commercial solutions to sell to government customers."
Finally, ADI wants appropriators to grant the White House's request to increase the cyber funding of civilian agencies by 11% as agencies work to meet White House zero trust mandates stemming from a 2021 executive order on cybersecurity. The group also wants Congress to meet the Biden administration request for increased funding for the Cybersecurity and Infrastructure Agency.