GSA relaunches federal IT dashboard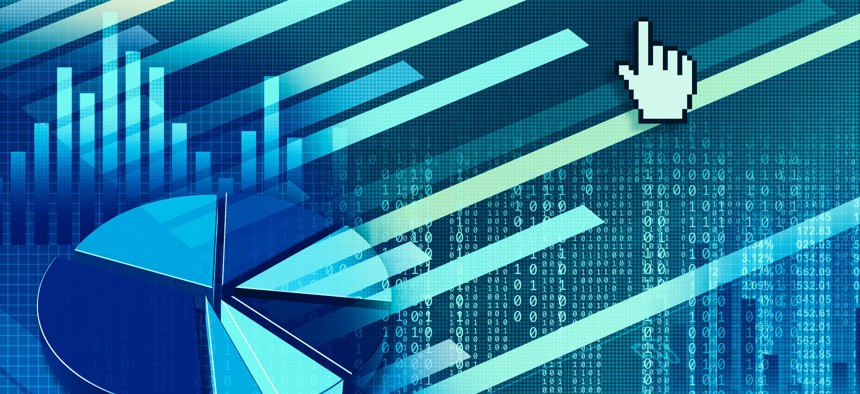 The General Services Administration has officially relaunched the federal IT dashboard, a one-stop resource with information on federal agency information technology projects.
The relaunch of the federal IT dashboard represents its most significant overhaul since the Office of Management and Budget first unveiled the site in 2009, offering agencies, stakeholders and the public a comprehensive overview of federal technology projects and spending. 
"The new federal IT dashboard is a significant milestone in a more than decade-long effort to provide greater transparency and accountability around federal IT modernization," GSA Administrator Robin Carnahan said in a statement announcing the relaunch on Monday. "By making information about federal IT management and spending more accessible and user-friendly, this new dashboard will incentivize agencies to be more efficient and effective, and offer valuable insights to our federal partners and the public."
GSA assumed control of the federal IT dashboard from OMB and began developing a modernized version of the site nearly two years ago through investments included in the 2020 National Defense Authorization Act. The updated dashboard has been released internally within the agency since September 2021. 
The IT Dashboard is just the front end of a new API-based system used by agencies to submit Capital Planning and Investment Control data. The overhaul is included in a five-year, $70 million ceiling contract awarded to Booz Allen Hamilton in Nov. 2021.
In order to implement the updates to the dashboard, the public-facing site went offline earlier this month for several weeks. A spokesperson for the GSA told FCW at the time that the old version of the dashboard "relied on outdated technology, which has led to growing maintenance costs and other performance issues." 
The dashboard also includes links to reporting on progress made by agencies in adopting the $50 billion governmentwide Enterprise Infrastructure Solutions telecommunications contract and on agency achievements in data center closing and consolidation.