The struggle to modernize state UI systems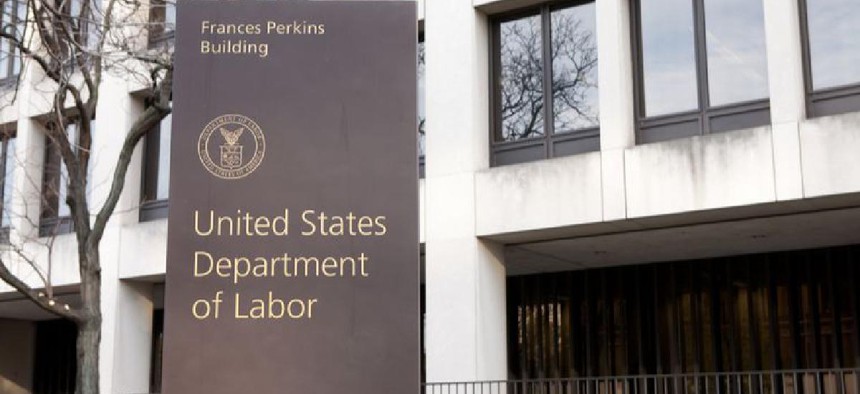 The Labor Department and the U.S. Digital Service are taking a central role in efforts to develop modernized, modular UI technology for states.
Since the onset of the pandemic, state agencies charged with jobless benefit systems have had to implement new policies, wade through waves of claims for unemployment benefits and manage surges of fraudulent activity in the system.
All this has happened across 53 separate state and territorial systems in varying states of modernization.
The Department of Labor launched a new office dedicated to modernizing unemployment insurance (UI) systems in August, a signal of its intent to play a more central role in the development of modern, modular technology for these systems.
The department is working with the U.S. Digital Service, a tech unit that works across the federal government, to develop those modular technology pieces for states to augment their own systems. Labor has also established tech teams to send into states to learn about their technology woes to fund short-term improvements.
"The work that we're doing is incredibly ambitious," said Michele Evermore, the deputy director for policy in the new Office of Unemployment Insurance Modernization, in an interview with FCW. "It's unlike anything DOL has undertaken before, so it's really effort intensive on our end."
In the past, DOL had assisted states with their UI systems by developing a modernization checklist to guide their efforts and by granting states money under the condition that states work together in groups on their modernization efforts, Evermore said.
The department's new approach is more in line with proposals from Democrats on Capitol Hill, who've called for DOL to take a central role in developing and maintaining modular UI tech.
Still, some state leaders have been vocal about the fact technology from the federal government isn't all that they need, pointing to some of DOL's own outdated systems that states interact with as examples.
Nonetheless, the idea behind DOL's new initiative is for USDS "to start building things that can help improve the claimant experience or would improve processes, and then ideally, DOL would take ownership of those solutions [from USDS] and manage them in perpetuity," Evermore said.
The department got $2 billion for jobless benefits initiatives in the American Rescue Plan Act. The department also asked for a significant hike in administrative funding for UI in the budget request for FY 2022.
The biggest challenge is the fragmentation among state systems, Evermore said.
"Underlying those 53 tech systems are 53 sets of policy and 53 different eligibility criteria and denial criteria and processes outside of the IT system that all intersect," she said. "States have different business processes for things that intersect with their technology, so trying to find a solution even for a very small piece of modernization, figuring out something that can be replicable across 53 states and territories, is important and very, very hard."
Twenty-five states have modernized benefit systems already, but even then, systems need to be updated over time, said Evermore. The hope is that DOL can offer pieces of tech that might be helpful to different states, even ones with modernized systems, by smoothing a particular process, for example.
Currently, DOL and USDS are in the early stages of the initial pilot centered on claimant experience and includes the development items for ID verification and login processes, Evermore said.
DOL and USDS are engaging 10 states in the research phase to understand what capabilities would be helpful. States will also be involved in the design and implementation phases, Evermore said.
DOL is also sending out "tiger teams" of specialists into states and provide funding for smaller process improvements in the absence of full UI modernization. Colorado, Washington, Kansas, Wisconsin, Virginia and Nevada have participated in that process so far, which starts with recommendations from the tiger teams. Participating states can dip into $200 million DOL set aside from the American Rescue Plan Act to implement those recommendations.
DOL is in talks now with at least five more states for the next cohort, Evermore said. The department is monitoring the program and will decide the length of the program based on state interest, according to DOL.
The department's efforts on jobless benefits also include two sets of grants for states directed to address fraud via ID verification tools and data analytics, among other efforts, and equity by way of improved customer service and reduced backlogs.