A single platform for the Fourth Estate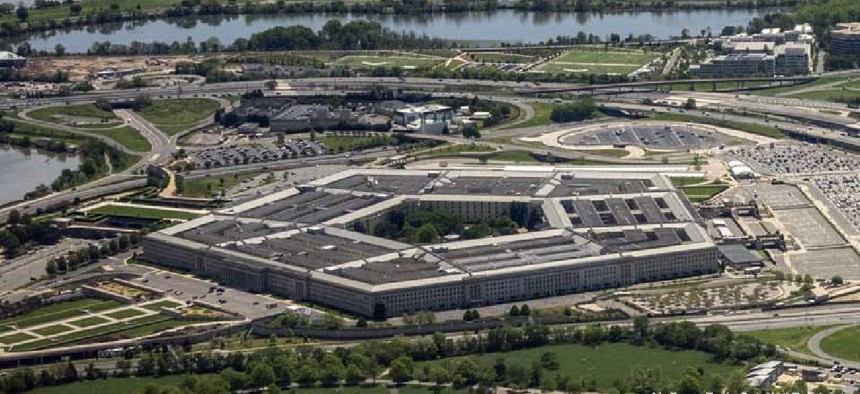 The Defense Information Systems Agency has begun shifting the Defense Department's dozens of support agencies onto DODNet, a single network for IT-related services.
"One of the reasons the IT reform initiatives were happening is because there was an inconsistent application of IT oversight by the various agencies across the Fourth Estate as a whole," Col. Chris Autrey, DISA's lead for the Fourth Estate Network Optimization (4ENO) program, told FCW. The Fourth Estate refers to DOD agencies that are not part of the military, intelligence community or combatant commands.
Agency Spotlight: DISA
Although some agencies were doing fine, "some of the smaller agencies struggled because they didn't have the size to be able to do all the pieces they needed to do," he said, adding that 4ENO will level the playing field.
One of DODNet's primary goals is to offload commonly used IT services to DISA so that agencies can focus on their individual missions. DISA kicked things off by migrating its own users to DODNet. After DISA's pilot migration, the Defense Technical Information Center in Fort Belvoir, Va., began moving to DODNet in February, with a complete migration planned by the end of March.
"They're the first big external customer for us, and we've been working very closely with their director and their leadership leading up to this point," Autrey said. "So both sides are ready to make this transition."
DTIC will be followed by a group of 13 agencies that includes the Defense POW/MIA Accounting Agency, the Defense Media Activity and the Defense Microelectronics Activity.
IT professionals from those agencies will transfer to DISA, but their jobs won't change for at least the first year. "When you move to DISA under this environment, you're going to be doing the same type of work," such as handling laptops and mobile devices, Autrey said. "The difference is you're not going to be doing it, necessarily, for just DTIC. You're going to be doing it as part of the larger DODNet environment."
IT employees at all the defense agencies and field activities will make that transition, enabling DISA to "identify a gap in an agency with the people who came over or perhaps an overage in certain areas," Autrey said. In response, DISA will offer retraining and upskilling as needed.
The Defense Enclave Services contract plays a key role in 4ENO. Autrey said the same acquisition team worked on DES and its predecessors: the DODNet Services Contract, migration and contractor support for the first five pathfinder agencies, and the Global Services contract, which provides support-desk services.
Once it has been awarded, DES will be a prime focus for DISA in 2022 to help provide services for migrating larger agencies to DODNet, such as the Defense Contract Management Agency, Autrey said.
Through 2022, the main focus "is the first five agencies and the award of the DES contract vehicle," he added. "Those are the major milestone efforts that we have. If we reach the end of 2022 with the first agencies all moved and migrated, or at least well on the way through their processes, and our contract vehicle awarded…we're going to be in a really good place."