Pentagon awards OTA for online AI marketplace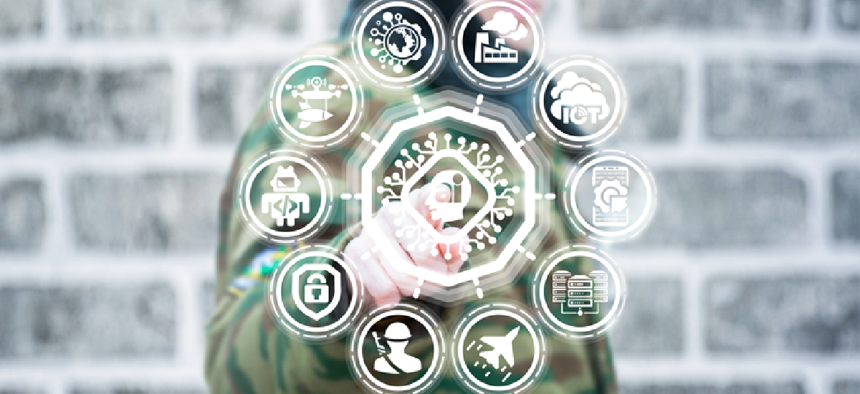 The Joint Artificial Intelligence Center awarded an other transaction agreement to build and manage an online environment for rapid procurement of AI capabilities.
The Defense Department has taken a major first step in creating an online marketplace for artificial intelligence acquisition.
The Joint Artificial Intelligence Center with Army Contracting Command awarded Indiana Innovation Institute (IN3) an other transaction agreement for an undisclosed amount on Jan. 20 to build and manage an online environment for the rapid procurement and delivery of AI capabilities for DOD.
The online portal prototype will be created through Tradewind, a specialized business model for AI acquisitions that aims to give startups and academic institutions a direct line to the government and make it easier for DOD to buy commercially available technology as part of a "collaborative ecosystem", according to the Feb. 1 announcement.
Through Tradewind, DOD hopes to link itself with industry and academic institutions to develop, deliver, and implement AI capabilities.The master OTA doesn't have a dollar figure, but the agreement with IN3 was initially funded for $2.5 million, DOD said.
William Roberts, the JAIC's acquisition chief said in a statement that Tradewind would be a more efficient "user-friendly framework" for private sector companies.
"We want to learn from this initiative to improve the way DOD works with all types of private sector and academic partners, and inject the much needed speed and agility necessary to scale artificial intelligence and transform the Department," Roberts said.
DOD doesn't yet have a timeline for when Tradewind will be operational, Lt. Cmdr. Arlo Abrahamson told FCW via email. However, "it will be a progressive process that will bring features online in the environment in a methodical manner. We expect to provide more information about features coming online in the coming months."
The announcement comes after the JAIC announced a phased approach to artificial intelligence adoption across the Defense Department to include everything from warfighting to business operations and research. To that end, the department awarded Booz Allen Hamilton $800 million to develop capabilities in May for warfighter operations and $7.5 million to Howard University to launch an AI center of excellence.