Pentagon issues contract guidance on China tech ban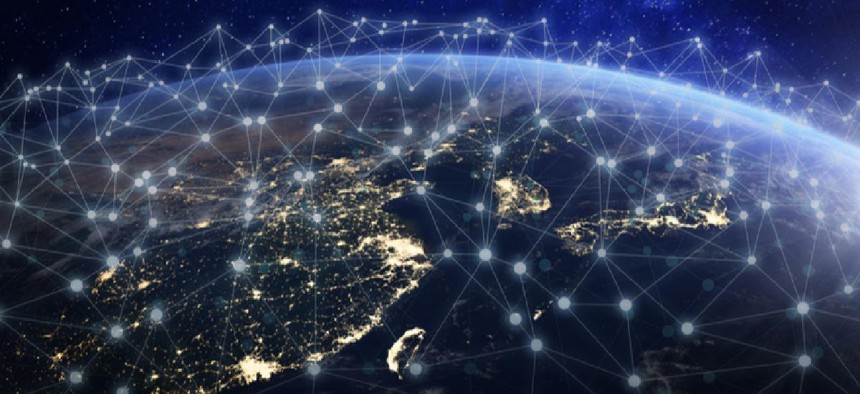 An interim rule on what's become known as the Huawei ban, which stems from section 889 of the 2019 National Defense Authorization Act, was published July 14. The first section of the ban -- halting the government's buying and use of equipment and services proscribed by the statute -- took effect Aug. 13, 2019.
The Pentagon has released guidance on how acquisition executives should implement the upcoming ban on contracting with companies that use telecommunications equipment made by Huawei and other China-based companies.
In a 15-page memo signed July 23, the Defense Department outlines what companies and contracting officers have to do once the government's ban goes into effect.
Starting Aug. 13, the government won't be allowed to issue or extend contracts with companies that use certain video and telesurveillance technologies, services and equipment made by certain Chinese manufacturers, such as ZTE or Hikvision.
Contracts, task and delivery orders, including those for commercial-off-the-shelf items and delivery orders, issued after Aug. 13 must also include specified language invoking regulation for the ban. Existing indefinite delivery contracts will have to be modified, the memo states.
The implementation guidance also walks through the waiver process, which can last through Aug. 13, 2022, and how emergency procurements like for a natural disaster can use them.
Waiver requests will not only have to go through the executive agency head but the Office of the Director of National Intelligence and Federal Acquisition Security Council. After its granted, Congress has to be notified within 30 days, according to the memo.
The ban largely targets telecommunications equipment that routes, redirects user data traffic and can expose user data or data packets.
The guidance comes after senior DOD officials and defense companies have expressed concerns of the deadline being too onerous.