DISA starts Fourth Estate IT consolidation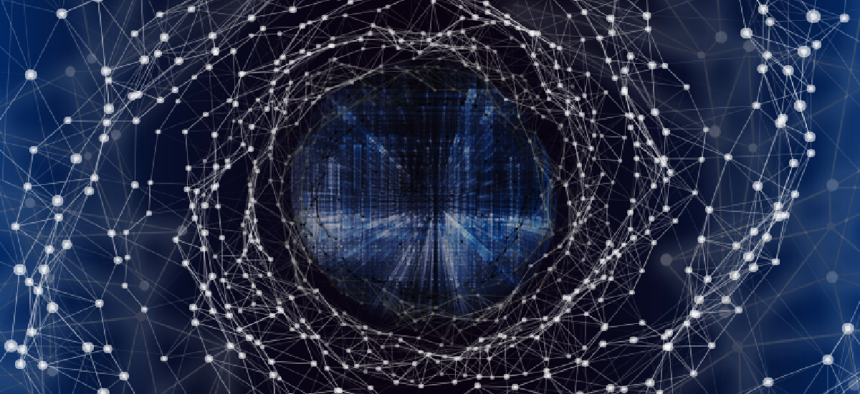 The Defense Information Systems Agency has begun to move its clients to DODNet, the new single service network for support defense agencies and field activities.
The Fourth Estate Network Optimization program will migrate five agencies to DODNet and Defense Enclave Services in an effort to consolidate commonly used IT services, such as help desk support, by the end of fiscal 2021.
Defense Technical Information Center (DTIC), Defense Media Activity, Defense Personnel Accounting Agency (DPAA), Defense Microelectronics Activity, and DISA will be the first of a total of 14 agencies to migrate with the aim of eliminating redundancy and letting defense organizations focus on their missions rather than IT services.
"Work is underway right now," Air Force Col. Chris Autrey, DISA's military deputy for desktop services who is helping lead the effort, told reporters during DISA's forecast to industry event Nov. 4. "We're doing the initial contract award to do the contracting support and migrate all of those folks," which is in source selection. We also did the Global Services contract consolidation, which is allowing all of the agencies to use a single larger competed support desk contract for cost efficiency."
Autrey said DISA has already begun setting up equipment to move DISA clients from DISANet to DODNet. The agency is also planning migrations for DTIC and DPAA.
The consolidation efforts, which will make DISA a single service provider for Fourth Estate agencies, will also affect IT personnel at the agencies.
"Right before each agency migrates, we will move the identified personnel that are doing the commodity IT support today. Those employees will become DISA employees," Autrey said.
The tech personnel will stay in place and continue to do their jobs and functions as currently performed "at least for the first year" as they support their agency's legacy network and assist in the DODNet migration. Any further personnel decisions won't be made until the agencies are out of their first year of migration, he said.
"Part of what we're trying to do is gain efficiencies in the workload so I can put less money against contracts to do this level of work," said Autrey said. "By bringing the agency into a pre-competed set of equipment that's approved, meets all the cybersecurity requirements, we have a known good baseline to work with and if you're buying off that list we know we can support it."
The goal is to be fully transparent with agencies and the DOD CIO from finances to schedules to prospective hardware buys, Autrey said.
"Everything we're doing is an open book to these agencies," he said. "We know with every event, there are some that are ready to go and there are some that'll come kicking and screaming. But in the end it's the same story that everyone gets and no one has a question to say they haven't been told what's happening and had a chance to contribute to the conversation."