DOD modernization faces program and funding challenges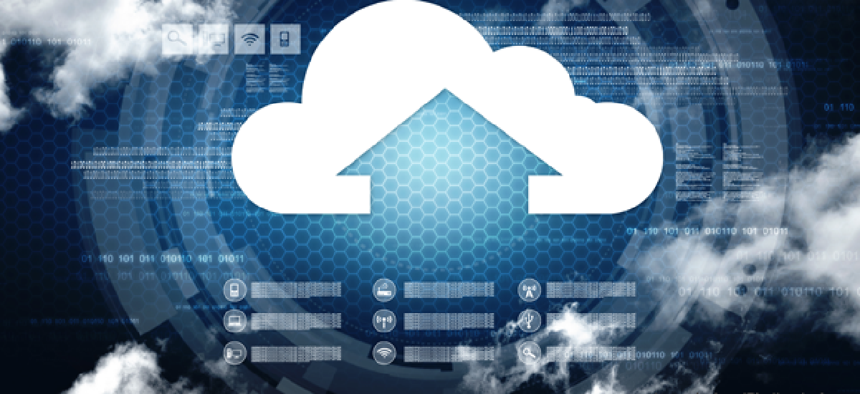 On Capitol Hill and in Congress there's concern that delays and stopgap funding could take a toll on critical tech upgrades.
Optional caption goes here. Optional caption goes here. Optional caption goes here. Optional caption goes here.
Defense Department officials have repeatedly warned that delays to the Joint Enterprise Defense Infrastructure cloud program could have dangerous ripple effects for DOD's work with artificial intelligence and other emerging technologies. Delays to the fiscal year 2020 appropriation add yet another layer of risk, officials say.
JEDI has endured a lawsuit, protests, an ongoing inspector general investigation, a defense secretary review (and subsequent recusal), as well as repeated criticism from Congress and the White House.
"The first concern I have is dragging this thing out and delays that are going to handicap our efforts -- and at this stage -- to catch up where other actors are," Rep. Mac Thornberry (R-Texas), ranking member of the House Armed Services Committee, said of the procurement.
DOD is counting on a general purpose cloud to sustain its artificial intelligence missions and improve business practices. But delays to the controversial $10 billion cloud procurement could have a ricochet effect on other DOD tech initiatives, particularly in AI and 5G. (The Pentagon also announced Oct. 23 that it would issue requests for proposals for large-scale prototyping and experimentation of 5G capabilities in November.)
When asked the effect a continuing resolution could have on JEDI and other tech initiatives dependent on it, DOD spokeswoman Elissa Smith told FCW via email that stopgap funding can "adversely impact contracting negotiations" and "delay the implementation of new technology development."
"Continuing resolutions harm our military readiness and stifle our modernization efforts," Smith wrote. "The longer they last, the more damage they do."
Thornberry said the JEDI process has been bogged down and contentious. "I just want to get something going. We're behind on cloud...and all of this means we're just slower to catch up," the Texas Republican said. "Delays are hurting us."
Army Secretary Ryan McCarthy said Oct. 14 the service's plan to invest nearly $1 billion on cloud and other tech programs could be derailed by another continuing resolution. "Without a budget, it's a new start program, so we'll sit and we'll wait," McCarthy said. DOD CIO Dana Deasy raised similar concerns in June about the risk delays would pose to essential DOD innovations that could come with further JEDI delays.
But with Democrats and Republicans at odds, delays in funding seem likely. Sen. Richard Shelby (R-Ala.), who chairs the Senate Appropriations Committee, said there would likely be another continuing resolution to carry the government over into the New Year.
"Deadlines are approaching," Thornberry said. "The appropriation has to be done," he said. "And it's got to be done in less than a month."