Why CIOs need a seat at the top table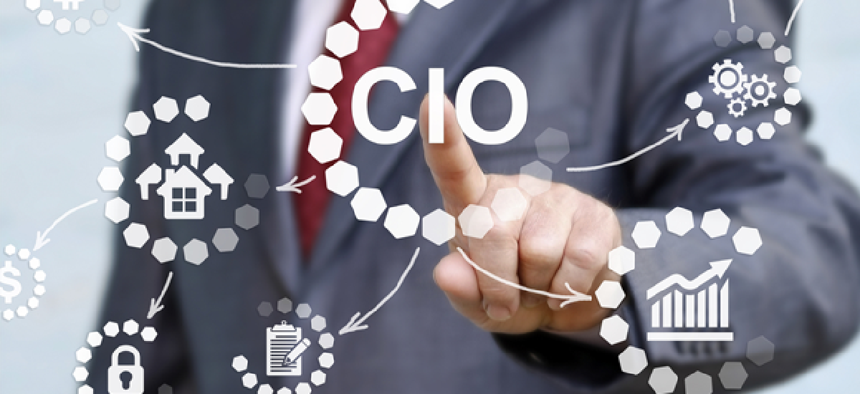 Think of any mission-critical challenge facing any government organization today, and technology is invariably a part of the solution.
Faster tax return processing… better telehealth services for veterans… saving fuel costs with new air traffic patterns… streamlined command and control for our military.
Think of any mission-critical challenge facing any government organization today, and technology is invariably a part of the solution. Technology -- properly applied -- has the potential to make massive improvements.
Of course, improperly applied, technology can cause costly and highly visible mistakes. And when that happens, all too often it turns out the agencies' CIOs were not engaged enough in making mission-critical decisions. The business leadership saw them in the "just keep the email systems working and lights on" role. Truth be told, some CIOs see themselves in that role, too. And that's part of the problem.
But just as important are the lost opportunities for making dramatic gains against mission objectives. The CIOs and their staff and colleagues, including chief technology officers (CTOs) and chief information security officers (CISOs) -- are the in-house technology experts. They are best equipped to understand not only how new technology will work within their organizations, but how to extract the most value to support organizational mission changes around the new technology.
By and large, the private sector has recognized this problem, and corporate CIOs are now working more closely with business units. And the U.S. government has made inroads, primarily powered by the Federal Information Technology Acquisition Reform Act (FITARA).
But there's still a great deal of room for improvement. And this is a two-way street: just as the business leads within agencies need to give their CIOs a seat to solve mission-critical problems, the CIOs must be prepared to take that seat.
FITARA made inroads, but it's not enough
In recent years, the Federal IT Acquisition Reform Act improved the role of CIOs, including: 
Reporting structures and authorities
Relationships with chief financial and chief acquisition officers 
IT acquisitions using a more incremental approach
Operational efficiencies of key infrastructure and business systems 
Transparency and risk management of both acquisitions and operations
FITARA brought more visibility to the CIO role and achieved considerable savings by eliminating inefficient and duplicative infrastructure and business systems. However, FITARA has not always resulted in the major mission improvements envisioned. Nor has it sufficiently addressed the federal government's burden of legacy mission-critical applications. Many of those applications are archaic, to say the least.
The bottom line? The President's Management Agenda has provided a vision of how IT can improve mission outcomes. Here are three important steps to making that vision a reality:
Enhance the role of the CIO to a strategic business partner. To do this requires improving engagement and communication between the CIO organizations and the business units. There is no silver bullet organizational structure, but some type of cross-pollination of staff needs to occur by, for instance, either placing IT staff in the business unit or vice versa. At times, agencies put deputy CIOs or technical business partners in the business units. Another approach is to have business staff work in the IT shop to ensure that business requirements are effectively addressed. What's more, the CIO's performance should be measured by metrics tied to mission results.
Elevate and align the role of the CTO with the CIO. Having the CTO (and CISO) weigh in on innovative technologies against mission-critical requirements such as cloud technologies or artificial intelligence applications is essential. By taking a long-term view into the agencies' research and development efforts, CTOs can ensure that new technologies are pursued in a strategic and timely manner. 
Consider FITARA follow-on legislation and associated Office of Management and Budget (OMB) policies. While FITARA improved the CIO position, CIOs still need to move beyond managing IT operations and continue strengthening their authority. Congress and OMB may want to consider:
Addressing the CIO relationship with the agency business units and the CTO (without mandating a structure).
Requiring transparency of the top acquisitions that enhance mission performance. (Perhaps this can be accomplished through the IT dashboard, a provision currently required in FITARA.)
Ensuring that agencies retire antiquated and insecure mission-critical applications.
Such renewed focus will help the CIO (and CTO/CISOs) align better with the business units. Let's take these next steps -- and truly bring the power of technology to our many mission-critical challenges.