JRSS procurement budget drops while Pentagon IT spending increases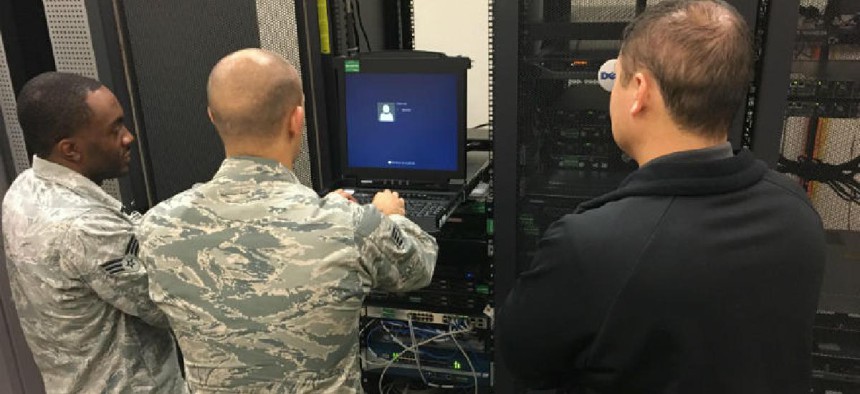 The Joint Regional Security Stacks program's buying budget could be cut nearly in half for fiscal 2020, according to newly released Defense Department budget documents.
The Defense Information Systems Agency that runs the program requested $88 million for fiscal year 2020, down more than $52 million from $140.3 million in 2019, according to procurement budget documents.
If secured, the funds will be used to procure hardware and software to support JRSS 1.5 as well as enhancements for DOD's Cyber Situational Awareness Analytic Capabilities.
The JRSS program has had complications in recent years, as connectivity and latency issues caused some of the services to temporarily halt their efforts. However, DISA said in the budget justification document that 2020 funding reduction is due to completion of JRSS 2.0 capabilities in fiscal 2019 and reduced tech refresh requirements for the Cyber Situational Awareness Analytic Cloud.
DISA also plans to push improvements to the JRSS Cloud Learning Environment and JRSS Management System, according to the agency's test and evaluation budget justification document.
The agency also is seeking $107.9 million for its Joint Service Provider IT modernization initiative in the 2020 procurement budget request, up from $100.4 million last year. That initiative would upgrade a wide range of hardware, software and network infrastructure for the Office of the Secretary of Defense, the Joint Staff, the Department of the Army's headquarters, and other "4th Estate" IT organizations.