7 Questions About Twitter's Doubled Character Limit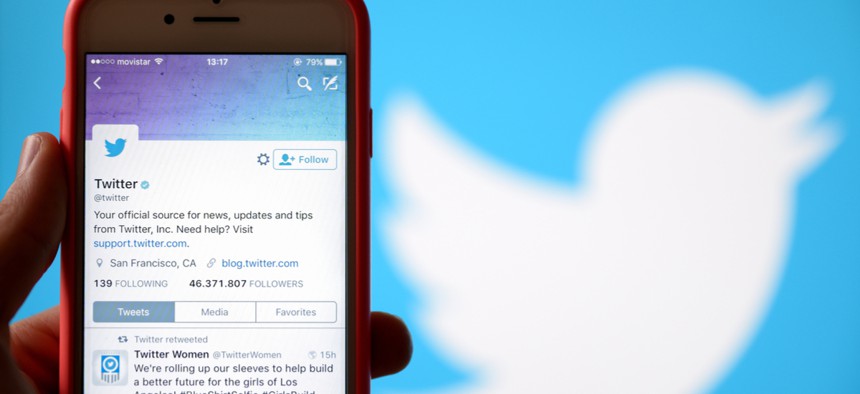 On Tuesday evening, Twitter announced that it is experimenting with doubling the length of tweets, allowing users to post up to 280 characters per message.
To start, the feature will only be available to a random set of users on the service. But if adopted by the platform as a whole, the change will constitute one of the most fundamental changes to Twitter's core product in years.
"This is a small change, but a big move for us," said Jack Dorsey, Twitter's chief executive officer, in one of the first supersized tweets. "One hundred forty was an arbitrary choice based on the 160-character SMS limit."
Biz Stone, who cofounded the company and returned to it full-time earlier this year, provided more context in another mega tweet:
Originally, our constraint was 160 (limit of a text) minus username. But we noticed @biz got 1 more than @jack. For fairness, we chose 140. Now texts are unlimited. Also, we realize that 140 isn't fair—there are differences between languages. We're testing the limits. Hello 280!

— Biz Stone (@biz) September 26, 2017
Twitter's users responded predominantly with jokes, dread, and pandemonium, which is in line with how they respond to most changes to the service. Tech critics seemed more sanguine. Will Oremus, a reporter at Slate and a reliable defender of Twitter's leadership, predicted that the change would barely alter the service.
Some users questioned why the company was doing anything other than addressing its ongoing problem with user harassment. In July, Twitter said it had ratcheted up enforcement of its rules, bragging that it now takes down "10 times the number of abusive accounts every day compared to the same time last year."
Because the big-boy tweet feature has yet to debut at scale—as of Tuesday night, I saw no one outside of Twitter's leadership cabal posting 280-character tweets—most of the coverage remains speculative. So here are seven questions about the hefty tweets—and a first attempt at answering them.
Why would Twitter do such a thing?
Money. Since it went public in late 2013, Twitter has basically never found a firm financial footing. The number of Americans who log on to Twitter every month stayed flat for years—and then, this summer, it began to decline. (U.S. users have outsize importance here: They are the company's most lucrative demographic.) For years, Twitter dealt with the crisis of its stalling user numbers by wringing more revenue out of the same number of people by selling better-targeted ads.
Now that project has also slowed. Almost four years after debuting on Wall Street at $44, Twitter's shares linger at $16. The company has never turned a profit.
Once, analysts hoped Twitter would be another Facebook. But Mark Zuckerberg's monster soared out of its IPO, and it has now come to gobble one out of every five dollars spent on digital ads in the United States. No one would confuse the companies now.
What do 280 characters have to do with money?
Twitter seems to hope that enlivening the service—and dropping one of its trademark constraints—will bring users back to the service. In fact, it explicitly says as much.
In Twitter's blog post announcing the change, two of its employees compare American Twitter users to Japanese users. The average English-language tweet is 34 characters, they say; the average Japanese-language tweet is only 15. There are specific reasons for this: As a language, Japanese requires many fewer characters per thought; some nouns can be expressed in only one symbol.
"Our research shows us that the character limit is a major cause of frustration for people tweeting in English, but it is not for those tweeting in Japanese," they say. "Also, in all [language] markets, when people don't have to cram their thoughts into 140 characters and actually have some to spare, we see more people tweeting—which is awesome!"
If you are a Twitter executive, board member, or long-suffering investor, that does indeed sound awesome.
Is there any forewarning for this?
There's some. Critics called for it to double its character limit as early as 2011. But from 2010 to 2015, the company's former chief executive officer, Dick Costolo, seemed to have little appetite to mess with its core product. (It was always unclear if this was because he revered Twitter or because he was never sure how it worked.)
Jack Dorsey, who helped found Twitter, took over the company later that year. He seemed more confident in messing with it.
In early 2016, for instance, he flirted with the idea of allowing 10,000-character addenda to normal-size tweets. This would have essentially given every tweet an optional embedded blog post, mirroring how users can already attach photos, videos, or a poll to their tweet. (I liked this idea, because it would make screenshots of text more accessible to blind tweeters.)
That idea apparently came to naught, but its reception played into the titanic tweets which debuted on Tuesday.
omg tweets are now long enough for signatures!

best regards,

isaac

--
Isaac Hepworth
Product Manager, Google
+1 303 555 4787

— Isaac Hepworth (@isaach) September 27, 2017
What does this mean for thread culture?
Since the election of Donald Trump (roughly), thousands of progressive Twitter users have strung their isolated, anxious thoughts into extended, panicked manifestos by linking them together into "threads." The company helped promote this behavior by allowing users to string their own tweets together, forming a list of tweets down the page.
This isn't a new behavior. Twitter users have been doing it since at least 2010. The venture capitalist Marc Andreessen famously made a habit of it during his 2014 Twitter binge. (Back then, the BuzzFeed tech journalist Charlie Warzel dubbed it "tweetstorming.") Yet its current resurgence is a defining feature of 2017 Twitter—and a threat, by the way, to Medium's business model.
If director's-cut tweets roll out to users en masse, I'd expect little change to the length of the longest threads. But perhaps some of the two- or three-tweet threads will be edited down, instead, into 280-character opuses. Concision will live again.
Will this make Twitter better?
It all depends on what you mean by "better."
Back in 2015, I wrote that Twitter's greatest cultural ailment (at least for its English-speaking American users) was the onset of metastasized context collapse. Context collapse is what happens when the audience for any online post becomes unstable and untrustworthy—what happens when you don't know if an offhand Twitter reply, sent to your friend, will wind up on the front page of Breitbart.
This outbreak of context collapse weakened the good faith of Twitter users, I said: It turned the service, which had flourished as something speech-like, where people could have conversations and test out ideas in public; into something print-like, where someone's tweets were taken as a lasting statement about their core identity.
Then the 2016 election happened—a mass test of internet users' good faith if there ever was one. And while it's hard to envision Twitter ever returning to its speechlike roots, the print-like expectations around the service have only hardened. So too have the incentives around setting clear "in" and "out" groups, especially for the service's highest-profile users in media and entertainment.
As my friend Charlie Loyd put it, in a mock version of Twitter's terms of service:
2. Content on the Services

You understand and agree to the following stands of content on the Services. Every morning, you will be presented with one of the worst op-eds, blog posts, or other topical views published in your language of choice, anywhere in the world, on the previous day (the "Take"). If you do not tweet about the Take, you implicitly agree with the Take. If you do tweet about the Take, your criticism will be based on one of the following criticisms: (1) that it is neoliberal; or (2) that it is virtue signaling. If at any time you are not addressing a Take, one will be assigned to you in your mentions by an account with a name like @2ndAmdmtLenin.
It's hard to see XXL tweets making Twitter more speechlike. I anticipate just about the opposite: The prolix tweets will encourage people to attach disclaimers, footnotes, and other dependent clauses to their messages such that tweets are taken as testaments to political identity. But perhaps that's a good thing: If Twitter is already print-y, why not make it print-ier? (Or, for that matter, more like Facebook statuses? Which is also what this beta test accomplishes.)
That said, Twitter's most pressing public-relations problem—as far as I can tell—is not context collapse, but the platform's reputation for abusive unpleasantness and viral controversy. It can't fix the latter, and it has a long way to go to sufficiently addressing the former.  I doubt its affiliation with President Trump will much improve the perception, popular among Americans of all stripes, that Twitter simply isn't very fun anymore.
What does it mean for Twitter's most (in)famous user?
President Trump has not yet commented on the proposed change. However, the president's distinct philosophy of tweet threading—he sometimes cuts a sentence off at the end of a tweet, then waits minutes to finish the thought—suggests that he bristles at the 140-character count. In July, for instance, he tweeted:
After consultation with my Generals and military experts, please be advised that the United States Government will not accept or allow......

— Donald J. Trump (@realDonaldTrump) July 26, 2017
Then he did not immediately supply a direct object. Unnamed Pentagon officials told BuzzFeed News that for several minutes they worried the president was declaring a military action on North Korea. Nine minutes after the original tweet, Trump finished the thought:
....Transgender individuals to serve in any capacity in the U.S. Military. Our military must be focused on decisive and overwhelming.....

— Donald J. Trump (@realDonaldTrump) July 26, 2017
....victory and cannot be burdened with the tremendous medical costs and disruption that transgender in the military would entail. Thank you

— Donald J. Trump (@realDonaldTrump) July 26, 2017
However, Trump has also touted his skillful use of Twitter's concision in the past.
"Thanks—many are saying I'm the best 140-character writer in the world," he tweeted a few days after the 2012 presidential election. "It's easy when it's fun."
He posted a nearly identical thought less than two years later, in 2014. It remains to be seen whether the same people will praise him at 280 characters.
Can you fit an entire Frank O'Hara poem in a tweet now?
Yes, you can. With thanks to Erik Hinton, a designer at The Outline:
Good news! The new Twitter character limit will accommodate the entirety of Frank O'Hara's very appropriate "Spleen". pic.twitter.com/asolmTQPQG

— Erik Hinton (@erikhinton) September 26, 2017
Alas, not all poets are as concise.