FEC and 18F Team Up to Save Agency $1.2M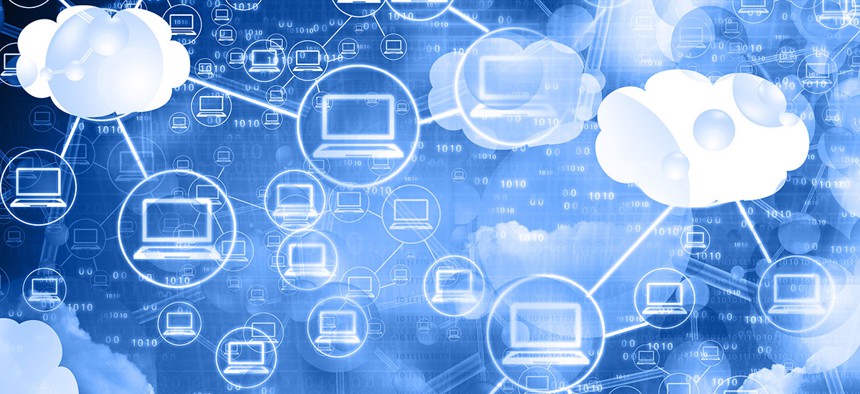 The Federal Election Commission collects and disseminates information to the public regarding what federal candidates and committees raise and spend, and thanks to a digital overhaul, it's about to do it a lot cheaper.
Alec Palmer, FEC's chief information officer, said the commission's beta website will become its official one April 30, introducing a slew of new features and the scalability that comes with cloud computing.
Speaking at an event hosted by Government Executive and Nextgov, Palmer said the new website will save FEC approximately $1.2 million annually, reducing spend on internal systems the agency will retire once all the content can be moved over.  
» Get the best federal technology news and ideas delivered right to your inbox. Sign up here.
"I don't have to buy servers anymore," Palmer said, noting FEC data will now be hosted by Cloud.gov.
The savings are significant, representing 1.5 percent of FEC's entire annual operating budget of just over $60 million.
During 2016, FEC documented 104 million transactions for $9 billion worth of campaign finances, and outside interest around that data usually peaks quarterly. Before the shift, Palmer said FEC had to purchase and maintain enough servers "to handle the high watermark for the year" when traffic spikes. The scalable Cloud.gov platform automatically beefs up the computing power it needs to meet high-demand periods and powers down—consuming less energy—during low-demand times.
"I pay for what I use, so that saves us a lot of money," Palmer said. "We have to make sure our data is usable and accessible to all those constituents."
Palmer said the Federal Risk and Authorization Management Program-approved Cloud.gov's open-source nature also saves money that would have gone to pay for licensing fees and overhead to a company managing a hosting facility.
Palmer credited FEC's partnership with 18F, a team of tech experts based within the General Services Administration, for spurring its digital transformation. The partnership's early efforts included FEC's first application programming interface.
"We engaged with 18F, and it was a game-changer for us," Palmer said. "They came in and helped the IT team and business owners get involved in the agile development process. It changed our whole methodology. Now, it's not just IT; it's educating the entire staff on the agile methodology. Agile doesn't just apply to IT, but also [to] business."