PokemonGov: What Government Agencies Are Saying About Pokemon Go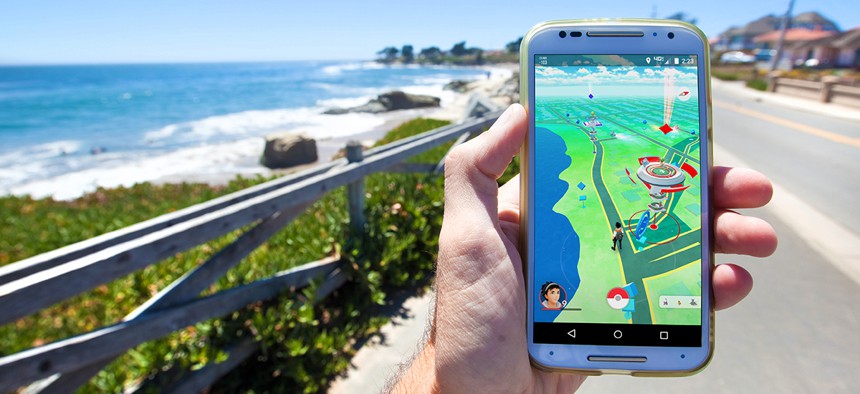 The frenzy around Pokémon Go continues unabated. The augmented reality smartphone game gained a massive following in just a few days, earning 7.5 million downloads in the U.S., according to TechCrunch.
Many federal agencies have caught onto the fact that they play host to a Pokestop or a Pokémon gym. The National Park Service, in particular, is excited about the potential the game has for bringing visitors to the great outdoors. NPS rangers on the National Mall have even begun offering Poketours, according to this BuzzFeed story.
Some places, like the National Weather Service headquarters in Anchorage, Alaska, have asked players to respect boundaries (and sensitive meteorological equipment) and turn around. On the local level, police departments also warn gamers that hunting Pokémon isn't an excuse to trespass on government property or loiter around police and fire stations.
Privacy concerns surrounding the game's access to user data were addressed by game developer Niantic, but Sen. Al Franken, D- Minn., believes Pokémon Go still warrants an investigation.
See more in the Storify below: