IBM Gets Approval to Host DOD's Most Sensitive Unclassified Data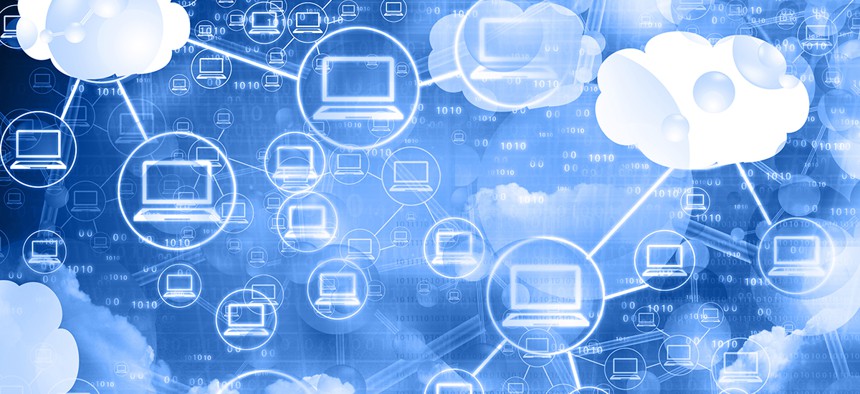 IBM secured a major victory in the federal cloud market, receiving conditional authorization from the Defense Department to host the highest security levels of controlled unclassified information.
The authorization was granted by the Defense Information Systems Agency – DOD's IT arm – and allows IBM to host highly sensitive data in a separate enclave contained within a data center at the Allegany Ballistics Laboratory in West Virginia.
With the authorization, Big Blue becomes the first cloud service provider with a direct connection to the Nonsecure Internet Protocol Router network, or NIPRNet, which is DOD's unclassified communications network.
The ABL facility – complete with armed guards – containing IBM's data centers is actually owned by the U.S. Navy and leased to IBM, giving the company a direct pipeline to maximize a hybrid approach to cloud computing, according to IBM officials.
While at least one other vendor, Amazon Web Services, has received conditional approval to host Level 5 data – what DISA has designated as DOD's most important unclassified data – IBM believes its NIPRnet connection gives it a competitive advantage.
"It's significant because a lack of NIPRnet connection to cloud is like an airport without runways" for DOD customers, Cecelia Decamp, senior client executive for IBM, told Nextgov. "We've got a breadth of cloud capabilities, but this is an added piece to that. It opens the door for certain government customers to us now more easily through the NIPRNet connection. We can more aggressively move into that space."
It's an important space for IBM and other cloud service providers. The fiscal 2017 budget released this week by the Obama administration upped both total IT spending and spending on cloud services to nearly $90 billion and $7.3 billion, respectively.
As the Pentagon's cloud strategy evolves, it's likely to continue shuttering data centers in favor of cloud services.
IBM and several other companies were already providing commercial cloud services to less sensitive DOD information – what DISA designates at Impact Levels 1 and 2 – but few have made the leap to Impact Level 5, which is controlled unclassified data.
That's in part because getting approval is a complex process – for good reason, said Greg Souchack, a partner at IBM Federal Cloud Services.
"Impact Level 5 includes 44 additional controls above Impact Level 2," Souchack said. "It's the highest level you're going to go until you reach the classified level."
IBM's interested customers can begin using its data centers promptly under the conditional ATO.
The condition, Decamp said, is related "to the timing and volume of workloads," not technical limitations. DISA will audit the effort in the coming months to ensure expected requirements have been met.
"IBM is confident in fulfilling all those requirements," she added.
(Image via bluebay/Shutterstock.com)