Video: Which Reality Headset Should You Get?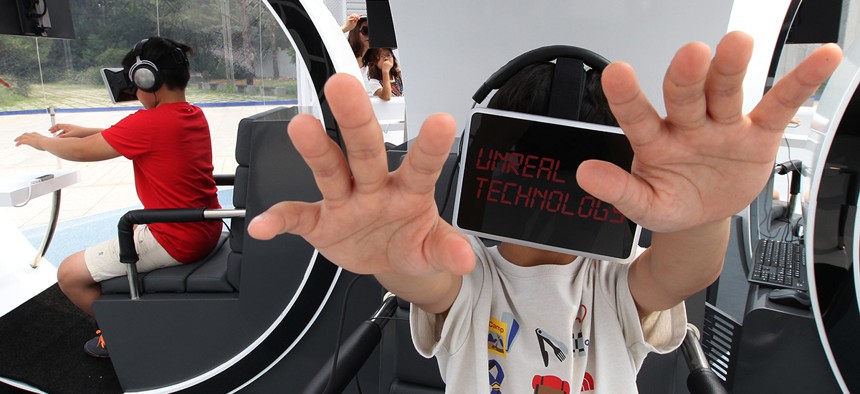 While the technological advancements in virtual reality have been booming, sales of the devices themselves haven't.
Well-known but not widely available virtual reality devices like Oculus Rift are high cost and using them for gaming can often make users dizzy.
The Samsung Gear VR, however, lowers the cost by incorporating the user's smartphone and the app store to create a movie theatre experience in the player's headset. It goes for about $100. No guarantees you won't come away a little dizzy, though.
Google Cardboard is even cheaper -- it can be purchased on eBay for just $3. It's made with inexpensive plastic, Velcro and yes, cardboard. Insert your smartphone and check out various VR apps. 
To learn more about virtual reality devices, check out the video below, from CNET: