Inside Samsung's New Galaxy S8 Phone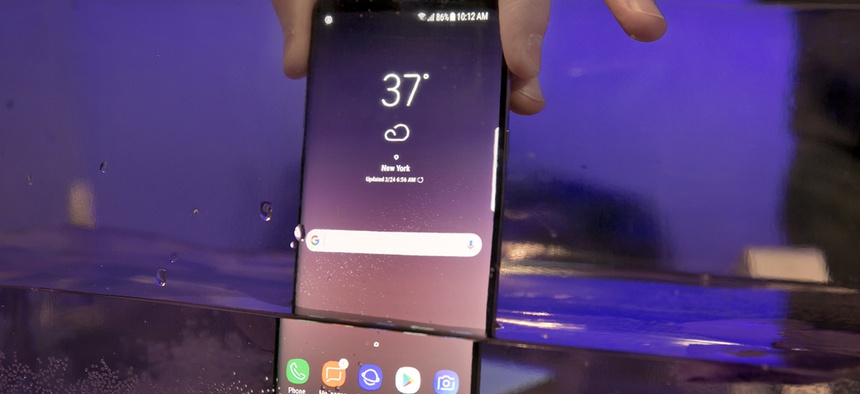 Samsung's Galaxy S8 is hitting the market and is vastly different from the company's previous offering. To start, the phone doesn't explode. Samsung ensured that by developing a new battery testing system. In addition to that very important fix, the device boasts a fancy curved display and a resistance to water.
Another big change is the Galaxy S8 moved the fingerprint reader on the back of the phone. A feature meant to make security convenient is now very difficult to set up and use, perhaps turning off some users. This also made the Samsung Pay feature more inconvenient.
To see the phone in action, check out the video below from CNET: