Video: It Might Get Easier to Make Payments with Your Mobile Device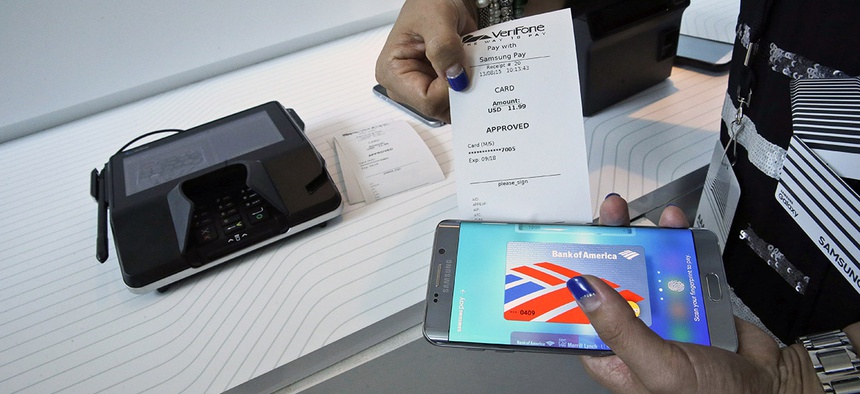 Despite promising to make store checkouts fast and easy, mobile payment apps haven't quite lived up to the hype. 
Samsung Pay, which is now available in the U.S., is slightly different from other pay apps, in that it works at virtually all retailers, from big chain stores to small boutiques -- even vending machines. 
The app has the typical capabilities of NFC, or near field communication "tap and go," similar to Apple Pay. But for credit card machines not outfitted to handle this capability, Samsung Pay uses MST, or magnetic secure transmission. The phone emits a magnetic signal similar to the strip on the back of a standard credit card, meaning it can work on any standard debit or credit card reader.
Is this new feature safe? Similar to other systems, Samsung Pay uses tokenization. It generates a 16-digit virtual card number stored on your device, separate from your actual credit card number. Any time you make a transaction, the app generates a one-time crytpogram. 
Here's the big catch: So far, the feature only works with four of the latest Samsung Galaxy devices. Users have to be on one of four wireless carriers: AT&T, Sprint, T-Mobile, and U.S. Cellular, which leaves Verizon customers out in the cold. 
To learn more, check out the video below from CNET: