2023: The Year of Modern Government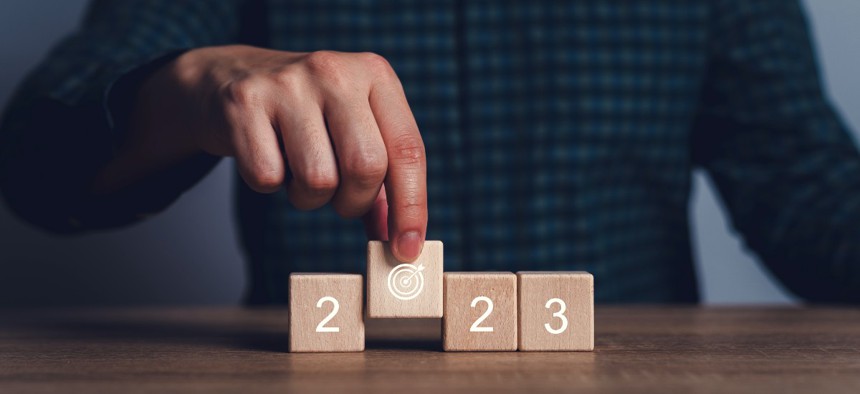 COMMENTARY | Governments will need to embrace a people-first approach in their modernization journeys.
The last several years have brought about a digital acceleration across industries once thought to be years away. Society has increasingly become conditioned to operate in new ways, often through the click of a button, replacing our volume of daily in-person interactions. In the public sector, while significant strides have been made to modernize operations and create positive change for employees and communities, much work remains. Indeed, as constituent expectations rise and new workforce challenges emerge, government leaders will need to embrace a people-first approach if they hope to continue their modern government journey.  
A modern government understands its citizens' needs and preferences while offering a digital experience that consumers have come to expect in all aspects of their lives and delivering it in equitable ways. As 2023 gets underway, there are three considerations for government leaders to keep in mind.
A continued focus on Environmental, Social and Governance 
Governments are being held accountable by employees, constituents and society generally, to urgently address heightened climate events, advance equity for all, and drive positive social change. As we continue to grapple with ongoing economic uncertainty, ESG will remain a top priority, perhaps with a shift to equitable economic development. Federal funding streams, such as the Infrastructure Investment and Jobs Act, Inflation Reduction Act and remaining COVID-19 resources, are likely to play a large role moving forward. 
Enhancing the constituent experience
Governments must rethink the way they operate and engage with people in proactive, empathetic ways that allow constituents to retain their dignity. Currently, only 38% of people report feeling like a valued customer when dealing with government, according to a July 2020 Forrester Consulting and KPMG study.
There is a real opportunity for technology to remove friction and shift the way the public interacts with the government at all levels. Technology is a fundamental tool when it comes to increasing efficiency, bettering business operations and improving the experience of those being served. Investments in areas such as artificial intelligence, automation, data modeling, cloud solutions, 5G and more will go a long way towards driving necessary digital transformation. 
Advancing the workforce
In 2023, attracting, retaining and training talent will continue to be a top priority. The pandemic accelerated transformation with digital doors opening after physical doors shut, and leaders must embrace this momentum to modernize their workforce.
In an effort to bolster their workforces, some government agencies are amending policies around remote work and allowing employees to live outside of the city, county or state they support. For those in search of a new job, flexibility is a large factor, and these policy changes could provide an advantage in an increasingly competitive labor market. 
These are just some of the many steps needed in the ongoing journey of modern government. In 2023, governments will connect even more with the public they serve in new ways, powered by technology and driven by trust. As with any new year, we can expect change—here's to a 2023 that moves all further along their modernization paths. 
Lorna Stark is the KPMG U.S. national sector leader for government. The views expressed are those of the author alone and do not necessarily represent those of KPMG LLP.