The Federal Government Must Overcome 2 Challenges to Advance Cloud-Smart Strategies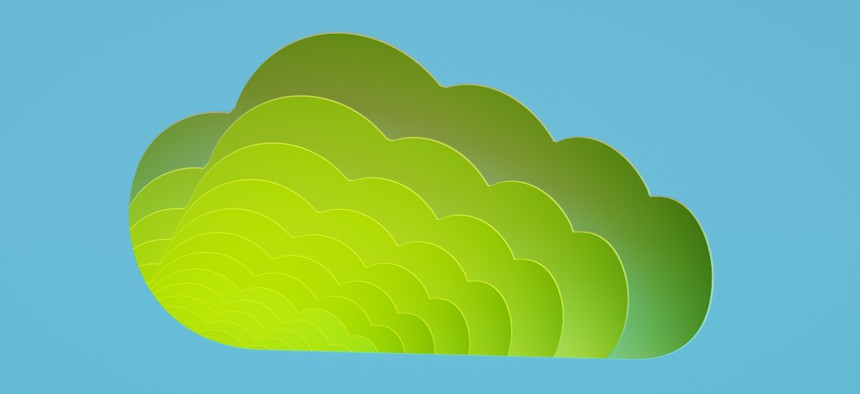 The U.S. federal government is ahead of other industries in the adoption of multicloud, which is imperative to mission success.
To say the U.S. federal government has made significant digital strides in recent years would be an understatement. As one of the few industries responsible for managing an overabundance of sensitive data and mission-critical applications that hundreds of millions of constituents depend on—all while using and modernizing decades-old legacy IT infrastructure to do so—the U.S. federal government's rapid acceleration of its digital transformations is quite phenomenal. 
Especially impressive are the federal government's strides in public cloud and multicloud IT infrastructures. Findings from the fourth annual Public Sector Enterprise Cloud Index from Nutanix show that the federal government and public education sub-sectors lead the charge in the adoption of public cloud services—which deliver IT services to organizations directly over the internet—as well as the deployment of multicloud—an IT environment that embodies two or more different clouds, private and/or public. With federal agencies now racing ahead of other industries in cloud-smart agility, they have the opportunity to meet soaring increases in demand, new mandates and new missions, as well as collaborate with global mission partners to protect and serve the public. However, there are two key challenges posing a threat to their cloud-smart progress that agencies should tackle in the year ahead:  
Manageability
The ECI revealed that the federal government has unusually high multicloud usage with a penetration level of 47%—11% higher than the global average. This is a promising sign as multicloud promotes agility, performance, cost savings and time savings to ultimately allow agencies to be responsible stewards of resources.
However, management across cloud borders is complex and remains a major challenge for public sector organizations, with 85% agreeing that to succeed, their organizations need to simplify the management of multiple clouds. To address this challenge, 75% agree that a hybrid multicloud model, an IT operating model with multiple clouds both private and public with interoperability between, is ideal. In the year ahead, federal government organizations should look to hybrid multicloud solutions. 
Application mobility
Moving an application to a different IT infrastructure, or application mobility, is a critical multicloud and cloud-smart optimization enabler. At the same time, application mobility is also cited by nearly two-thirds (63%) of federal government ECI respondents as a multicloud challenge. With the majority of ECI respondents saying that moving apps can be time-consuming and costly, it's expected that the adoption of containers and other AI-driven, hybrid multicloud tools will rise alongside multicloud deployments to enable apps to run and move nearly anywhere. Looking ahead, by the time most federal government ECI respondents are ready for these tools on a large scale, they'll likely have more options available than are on the market today.
As federal government and other public sector organizations continue their cloud journeys, it's clear that there is no one-size-fits-all approach to the cloud, making hybrid multicloud the ideal IT environment according to 75% of ECI respondents. This model will help address some of the key challenges of multicloud deployments by providing a unified cloud environment on which security and data governance policies can be applied uniformly.
Chip George is the vice president of Public Sector at Nutanix. He has more than 20 years' experience working in government markets for various technology companies and started his career in the United States Navy as a Nuclear Submarine Officer on the USS Philadelphia (SSN 690).