It's When Not If with Ransomware: How Agencies Can Prepare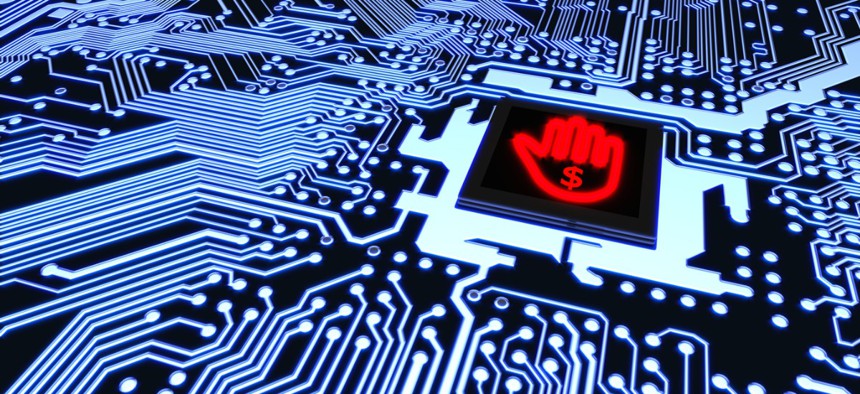 Agencies must acknowledge this threat and take steps to prepare, defend and remediate.
Cybersecurity and IT remain top concerns on the Government Accountability Office's high-risk list within our digitally connected world. Bad actors no longer need to travel a great physical distance or expend immense resources to achieve disastrous outcomes. 
Within this landscape, ransomware is a major threat to the federal government and its ability to utilize its data. When agencies cannot access essential information, it can bring down citizen services, impact productivity or worse yet, compromise critical missions. Recognizing the gravity of these threats, CISA launched a dedicated campaign to help public and private sector organizations tackle ransomware risks, and the National Cyber Investigative Joint Task Force released a fact sheet designed to better educate the general public about the threat.  
To combat ransomware, agencies must acknowledge this threat and take steps to prepare, defend and remediate. Agencies need a strong, multilayered defense system and strategy to address ransomware; one that is composed of increased awareness, implementation and remediation, and modernized solutions. Furthermore, having an ultra-resilient approach to backing up, recovering and restoring data is vital to protect federal networks in the event of an attack. 
Awareness is key to preventing ransomware attacks from happening in the first place and the government has taken recent steps to support greater, general understanding of these threats. CISA's Reduce the Risk of Ransomware Campaign offers best practices, tools, and resources, while the National Cyber Investigative Joint Task's fact sheet helps individuals recognize what ransomware attacks might look like and the impact they've had. However, while the fact sheet offers warnings on what to look out for and general advice, it does not provide in-depth answers regarding how to recover lost data or on how to fully recover after a ransomware attack.
Employees should be briefed on good cyber hygiene principles like making sure software updates are installed and know the main points of entry into a network for ransomware, including by remote access mechanisms such as Remote Desktop Protocol and phishing. Knowing that these are the three main mechanisms from an attack vector perspective is a huge help in focusing the scope of where to invest the most effort to be resilient. Employees must also know how to remediate a threat if introduced, to not pay the ransom and that the only option is to restore data. 
Even agencies that follow best practices to prevent exposure to ransomware are at risk. It's never an "if" but "when" regarding ransomware attacks. To accompany guidance like the National Cyber Investigative Joint Task's fact sheet, agencies need steps to protect them when employees make a mistake. Agencies must still prepare for the worst-case scenario. 
To prepare for a ransomware disaster, agencies can start with a 3-2-1 strategy: three copies of important data, on at least two different types of media, with at least one copy off-site. An advantage of this approach is that the rule requires no select type of hardware and is versatile enough to address nearly any failure scenario.
One of the copies in the strategy has to be resilient by remaining air-gapped, offline or immutable. There are different forms of media to achieve this including tape media, immutable backups, air-gapped and offline media, or software as a service for backup and disaster recovery.
As agencies select a backup to support a 3-2-1 strategy, they should look for a reliable and intelligent solution that combines backup, replication, storage snapshots and continuous data protection to meet the growing data protection needs for government networks as various threats require unique recovery options. 
By implementing reliable security and ransomware protection to thwart cyber threats now and into the future, agencies will experience unprecedented resiliency and minimize the risk of data loss, financial loss and reputational damage. Combined with awareness and best practices, newly-introduced backup solutions implemented throughout agencies should be seamless, easy-to-use and powerful.
Overall, the continuation of a multilayered approach to reduce ransomware risks can derive success. Agencies need to regularly educate their IT teams and employees to minimize risk, maximize prevention and implement solutions to ensure data is secure and backed up. Finally, be prepared to remediate data systems through full backup and data recovery capabilities should your previous lines of defense fail.
Rick Vanover is senior director of product strategy at Veeam.