The Need for Internet Interstate Infrastructure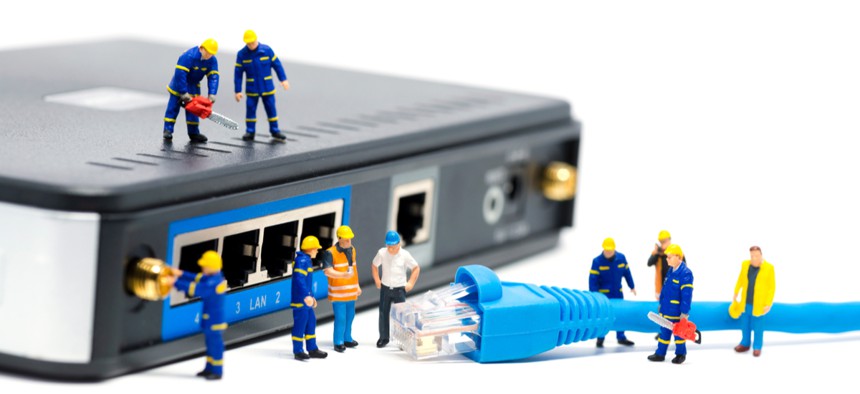 The U.S. needs a digital infrastructure plan today in much the same way that it required a physical infrastructure plan in the 1950s.
With 2020 in hindsight and a new administration leading the U.S. federal government, Americans need to start thinking about the future and how to move forward into the 21st century. Clearly, the current infrastructure—both physical and digital—needs a plan, and on Jan. 25, President Joe Biden took his first action toward achieving his goals. Much of Biden's "Build Back Better" plan focuses on strengthening the manufacturing sector, which it should. Still, more focus needs to be directed toward creating sustainable digital, not just physical, infrastructure. 
What does the Build Back Better plan say about the internet?
Before discussing why and how we can't build "back" better, understanding where digital infrastructure fits into the plan matters. A quick look at Biden's plan mentions the following:
Mobilize American ingenuity to build a modern infrastructure and an equitable, clean energy future. We've seen the need for a more resilient economy for the long-term, and that means investing in a modern, sustainable infrastructure and sustainable engines of growth — from roads and bridges, to energy grids and schools, to universal broadband (emphasis added). Biden will soon release updated proposals to meet the climate crisis, build a clean energy economy, address environmental injustice, and create millions of good-paying union jobs.
The plan's quick nod to universal broadband highlights how politicians continue to ignore the rapidly evolving world of work. Across all industry verticals—including manufacturing and agriculture—universal broadband needs to be considered an essential infrastructure element. To move a step further, not only does broadband need to be a necessary element of any infrastructure plan, but cybersecurity for the accompanying technologies needs to be incorporated into them. 
Why does universal broadband matter to "red state" interests?
After the 2020 election, much ado was made about conservative voters remaining loyal to the previous administration. However, as much as that discussion needs to, and in some cases did, revolve around systemic racism and white supremacy, it often failed to address particular rural area needs. 
A Politico article by Bill Hogseth, "Why Democrats Keep Losing Rural Communities Like Mine," addresses a primary concern facing these areas:
The digital divide is also real: About 28 percent of rural Wisconsinites lack high-speed internet, which stifles rural economic growth. Working from home or starting a new business is next to impossible in today's economy without high-speed internet. Kids can't learn from home without it either.
In its penultimate paragraph, the article points out that, although ambitious, the federal government needs to bring high-speed internet to the entire country, similar to the New Deal Rural Electrification Act. 
The article, nearly close to correct in this sentiment, ignores the larger issues by focusing on working from home, starting a new business and learning remotely. All of these assume that universal broadband should respond to the pandemic rather than a business need for all industries. 
Agriculture uses Industrial Internet of Things (IIoT) devices for everything, including livestock monitoring and water conservation. Manufacturing uses them for similar purposes, from predicting maintenance needs to ensuring worker safety. Yet, industries newly relying on high-speed broadband are often located in areas that lack this essential infrastructure. 
Build Better: Create an Interstate Digital Infrastructure
Problematically, we cannot build back better something that has yet to exist. We can only choose to build better. 
In 1956, President Dwight Eisenhower signed the Federal-Aid Highway Act establishing interstate travel as fundamental to protecting the country should war ensue. Today, instead of leaving universal broadband as the footnote to an infrastructure plan, the federal government should consider it essential for economic and political stability. 
Businesses Need Broadband to Operate
Even after the pandemic gets controlled, companies across the board will need high-speed broadband to maintain financial stability. As the Fourth Industrial Revolution continues to change the nature of business, connectivity becomes more important than ever. Whether a company uses sensors to monitor efficiency or adds more software-as-a-service applications to an IT stack, every business, across every vertical, need high-speed internet to sustain itself. 
The United States needs a digital infrastructure plan today in much the same way that it required a physical infrastructure plan in the 1950s.
A Digital Infrastructure Plan Must Be Sustainable
Sustainability when looking at a digital infrastructure plan needs to take cybersecurity and data privacy into account. In the modern world, data is a currency. From the dark web to marketing analytics, data has a financial value. 
The government needs to address these issues as part of establishing a nationwide internet infrastructure. Relying solely on internet service providers to build the infrastructure and secure it will fail. Regulations do not secure information or cloud services; they serve as deterrents. The federal government needs to take action to fill in security holes. For every innovative, environmentally sustainable, non-fossil fuel research grant it pays, it needs to match funds for innovative, cyber-sustainable, security research. 
Creating a cyber-sustainable digital infrastructure is as essential as creating an environmentally sustainable physical infrastructure. If the United States wants to remain competitive as a nation, the two need to be considered equally important. 
Karen Walsh is chief executive officer at Allegro Solutions and a cybersecurity compliance expert and lawyer.