The Case to Increase Workforce Training for Artificial Intelligence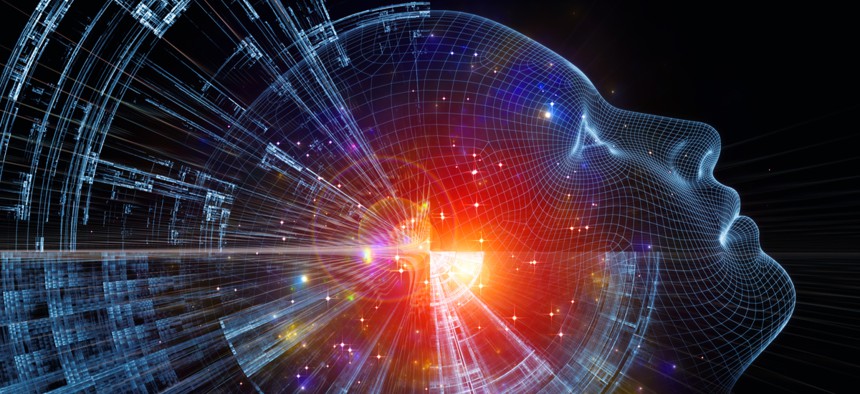 The U.S. federal government will spend close to $1 billion in artificial intelligence by 2023, according to market researcher IDC. This investment has more than tripled since 2018, showing how important AI is becoming as government agencies develop plans to modernize and automate their business processes.
According to new research from Accenture—The Coming Federal Productivity Boom—federal agencies are poised to transform this investment into $364 billion of added productivity by 2028.  Under more intensive investment forecasts, these productivity gains could reach $532 billion by the same year. At that point, AI could be applied to tasks that consume 30% of the average federal worker's time.  
AI's biggest impact will be in augmenting specific tasks so they can be performed more effectively by current workers. For example, AI is being used to coach call center representatives by listening to their conversations and suggesting potential solutions. The same Accenture research found that up to 49% of their time can be potentially augmented, trailing only education, health and social work, and financial advisory sectors in this percentage.
But with all the promise that AI brings, there is still one nagging question that needs to be addressed: Is the federal workforce ready for AI? The answer is not exactly. The reason? According to a 2019 Accenture survey, 61 percent of federal workers said they haven't been adequately trained to work alongside AI technologies.
According to the new research, while 85% of federal executives believe that "collaboration between humans and machines will be critical to innovation in the future," only 18% said they were currently preparing their workforce to interact with collaborative, interactive and explainable AI-based systems. 
Reskilling the Workforce
The need for federal workforce upskilling has never been clearer. AI systems will only be as good as the people engaged with the technology. In order to get the federal workforce up to speed on AI, they will need to be reskilled to learn how to work in tandem with smart machines to perform aspects of their jobs in new and improved ways.
One promising training model is a "pop-up" workshop that the Federal Cybersecurity Reskilling Academy used last year to provide hands-on field training to government workers. The National Science Foundation also took innovative measures in 2019 to address the challenge of reskilling, including crowdsourcing for ideas and prizes. NSF's "Career Compass Challenge" invited the public to offer up designs for worker-training programs. 
Federal execs could also turn to online sites to help reskill federal workers in digital, IT, and analytics education.
Failure to adequately develop role-based learning paths for workers could have some financial consequences. For one, the federal government risks losing up to $66.46 billion of projected value-add over 10 years if it fails to adequately train the workforce for AI, our research found.
Human-Centered Design 
A collaborative human-machine environment with AI is the best way forward. With a human-centered design approach to AI rollout, federal agencies can redefine business processes marrying people and machines for quicker, more accurate responses to business functions. AI can also mitigate unexpected capacity surges in citizen demands for information and services, as it is currently being deployed by numerous state unemployment agencies. AI-driven chatbots can answer frequently-asked-questions from massive volumes of callers, handle calls during off hours, and help sort complex tasks requiring staff or management attention. 
People make technology work. The government agencies that focus on getting the workforce trained in AI, data literacy and modern development will be better positioned to seize a remarkable opportunity. AI may soon relieve workers of their rote work tasks and give them more time to focus on high-level work. 
Over time, more narrowly focused roles will give way as federal workers gain skills in a number of disciplines. Research by Accenture and others suggests that complex reasoning, creativity, emotional intelligence are skills that will be in high demand in the future. The need for engineers, data scientists, linguists, ethicists, and others who can train, sustain, and explain AI will also grow.
Ultimately, the most important aspect of the federal government's approach to AI starts with federal leaders engaging their workforces early on through conversations about the way ahead. This includes giving workers a primer on what exactly artificial intelligence is, how it will be leveraged in their IT modernization and the timeline for implementation. Training starts with education and explaining strategic intent of Human + AI in supporting the mission. 
This is how the federal government can make the most of its surging investment in AI. Our government spends more on AI than any other government in the world. An equally important investment is now required in skilling the workforce to enable the benefits of AI.
Kristen Vaughan is managing director of the human capital practice at Accenture Federal Services.
Britaini Carroll is principal director for workforce transformation at Accenture Federal Services.