Is Your Agency Ready for the 21st Century IDEA Act?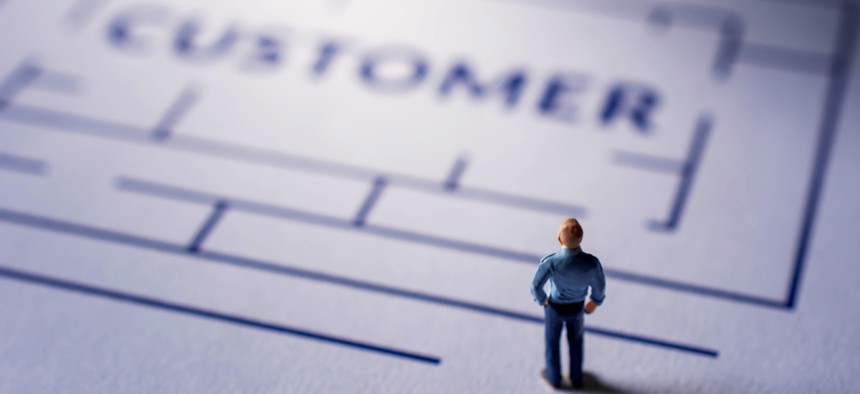 Government agencies provide critical services—health care, housing, tax advice, driver's licenses—but for years many have fallen behind private businesses that have been forced to cater to their customers' demands for convenient and digital ways to shop, pay a bill or sign a form.
But now federal IT leaders have more than good reason to provide easier ways for citizens to interact with government agencies: They have a mandate from Congress.
The 21st Century Integrated Digital Experience Act, which became law on Dec. 20, aims to reduce taxpayer costs and improve the usability of federal websites by promoting electronic signatures, digital forms and self-service experiences.
This law applies to federal agencies, addressing issues that are common across all levels of government. Complying with this new law will benefit citizens and public servants in several ways:
Taxpayers will pick up a lighter bill. Costs spiral when citizens cannot easily get their questions answered or find basic information or forms. For example, the IRS reports that in-person visits and support calls cost $40 to $60, while self-service portals can give taxpayers the same information more quickly and at a small fraction of the cost ($0.22, on average).
Agencies can earn public trust: Government websites are among the most direct ways that citizens interact with the government, and those interactions are often underwhelming. According to Forrester's 2018 federal government customer experience survey, only 40 percent of citizens surveyed trust government agencies. Every positive interaction is an opportunity to build greater public trust. 
The workforce will feel more empowered: Public servants are disheartened by the bureaucratic burdens that paper and outdated technologies add to their jobs. That makes it difficult to attract and retain younger employees, for example, who might be attracted by the promise of meaningful work at federal agencies—but repelled by perceived inefficiencies.
The law calls on federal agencies to get started right away. Agencies have until June 2019 to report to Congress and the Office of Management and Budget with a plan to accelerate their use of electronic signatures. By December 2019, agencies are required to issue a report to Congress with a prioritized list of websites and digital services for modernization and the estimated cost and schedule for doing so. And by December 2020, all public-facing forms are required to have a digital option.
The benefits of improved efficiency and stakeholder goodwill will be complemented by opportunities for superior security and compliance. Loose paper will give way to highly secure and encrypted environments alongside clear digital audit trails with far superior tracking abilities. The emergence of FedRAMP-certified cloud solutions enhances the opportunity for technological adoption consistent with the new law.       
The 21st Century IDEA Act marks the beginning of a new era in how government agencies interact with citizens. Some agencies, like the Veterans Affairs Department, which has already invested in customer experience efforts, are enjoying improved satisfaction rankings.
Most agencies have a long way to go but, with the 21st Century IDEA in place, they now have a roadmap—and specific timelines—to get there.  
Reggie Davis is general counsel and chief privacy officer for DocuSign.