3 Cultural Considerations in IT Modernization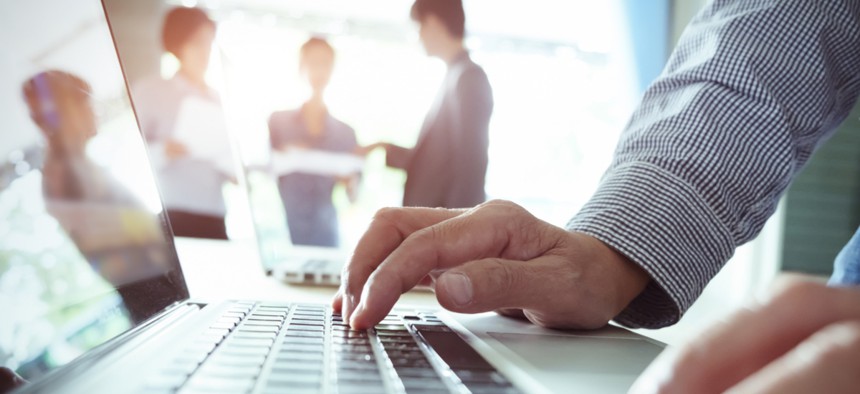 The Office of Management and Budget recently set the stage for IT modernization across the federal government with the Modernizing Government Technology Act, allowing agencies to apply for funds needed to update their outdated systems. Moreover, the 2018 President's Management Agenda identifies the number one cross-agency priority goal as IT modernization.
It's high time. In recent years, at least two-thirds of the federal IT budget is funneled to operations and maintenance of outdated IT systems—some that are older than the employees tasked with their upkeep. Compounding the problem are reduced discretionary budgets, growing cyber threats, workforce drain, and mounting technical debt of legacy systems.
Yet, when undergoing a digital transformation to tackle these challenges, agencies often concentrate more on the technology, and not enough on the transformation, evidence that lagging organizational culture hinders IT modernization progress in the federal government. Here are three important cultural factors that agencies and chief information officers should consider as they plan for IT modernization.
1. Digital transformation is a team sport. A culture of collaboration—across your organization's business lines and teams—is critical to success.
Too often, digital transformation initiatives are run solely out of the CIO shop, without adequate collaboration across business lines. For example, many CIO shops looking to advance their DevOps capabilities may start by hiring a cadre of DevOps engineers, making an enterprise cloud infrastructure acquisition, or deploying continuous integration and infrastructure as code packages across the enterprise. However, DevOps lives and dies on its culture of collaboration—no toolchain brings the intended benefits if you don't first address organizational silos in the context of your success criteria.
The same holds true for cross-functional teams. Think about how your development teams are modeled and empowered to work among themselves, and with one another. The Veterans Affairs Department transformation of its benefits system represents one of the largest agile implementations in the federal government. The updated Veterans Benefit Management System reduced the disability backlog to its lowest point in history, a nearly 68 percent reduction from its peak. Dozens of scrum teams—and the client—co-locate to collaborate in real time. These teams include not only developers and analysts, but also product owners, program leads, site reliability engineers, cyber experts, and communications specialists. The agency's leadership must champion this tight integration between the business and technical development teams.
2. Start small, learn, and evolve. Successful IT modernization relies on a culture of deliberate learning based on iterative feedback.
The "big bang" approach to IT modernization is destined to fail. Instead, focus on smaller digital transformation efforts, one pilot program at a time. This approach was key at the National Science Foundation, which implemented the Scaled Agile Framework in support of a portfolio of systems providing grants to scientists, engineers, and the research community. To adopt more lightweight development practices, the team started simply—with one release on one program. NSF methodically captured successes and failures, was transparent with performance analytics, and used that data to inform the evolution. Today, not only has NSF implemented mature scaled agile practices across their entire organization, but this transformation allowed the organization to adopt a lean microservice-based architecture facilitating faster delivery of new capability.
3. Don't forget procurement. Culture and collaboration should also flow to how you procure services.
In your agency's digital transformation, culture is just as important in procurement modernization efforts. For example, agencies may want integrated DevOps services, yet many solicitations are still segmented into development contracts and operations contracts. While some agencies are starting to release solicitations to procure development services at the sprint team level, this approach typically doesn't address the overall ecosystem—how the application services work will integrate, how the services will be maintained, or how to consider user adoption/feedback. Federal agencies should also include explicit tasks in procurements covering the transformation's non-technical aspects. Too often, there is an over-reliance on technical resources, while experience professionals, change management experts, and communication specialists are underrepresented. In addition, just as agencies may request technical certifications for developers and architects, they should incorporate similar certification or experience requirements into procurements for key staff.
At Booz Allen Hamilton, Vice President Dan Tucker specializes in federal digital transformation. Principal Ben Marglin specializes in IT modernization and technology change.